People in many professions are suffering due to restrictions caused by the Covid-19 pandemic. Sex work is no exception – on the contrary. Unemployment and homelessness are the order of the day. Sadly, the financial aid promised by the state is anything but a light at the end of the tunnel.
EMPTY PROMISES
"Single-person companies (including self-employed carers), small businesses with up to 9 employees, newly self-employed people and freelance workers are entitled to support. […] This is intended to quickly help people affected by the crisis. "
This text can be found on the website of the Ministry of Finance referring to the Covid-19 hardship fund. What is not mentioned, of course, is that it is by no means that easy for sex workers to get this help. Although they officially belong to the category of the newly self-employed, they face numerous hurdles.
The measures deployed to contain the Covid-19 outbreak have put many professionals in a precarious position. An area that is sadly hardly talked about, however, is that of sex work. In May 2020, the offering and use of sexual services was prohibited and this ban remained in place until July 1, 2021. For more than a year, sex workers have been deprived of their means of earning a living, and many of them have been hoping in vein for assistance from the Covid-19 hardship fund.
HARDSHIP FUNDS – WHO ARE THEY REALLY FOR?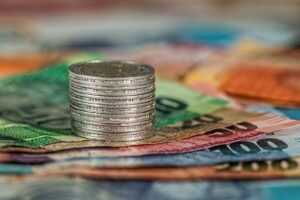 One of the key requirements for applying for assistance during phase I of the hardship fund is having compulsory health insurance. Many sex workers do not have this. Most sex workers have so-called opt-in or voluntary insurance, which is not sufficient in this case. Furthermore, in phase I it was necessary to provide an identification number listed in the companies registry or a global location number, which most sex workers do not have for thier 'company'. It was only in phase II that they were considered for support along with other self-employed Austrians. In this phase it was sufficient to provide tax and social security numbers.
Sadly, the next bout of bad news did not keep Austrian sex workers waiting. In order to receive support payments an Austrian bank account number is required. Since 80-90% of sex workers are migrants of have a history of migration, many do not have an account in Austria. Unfortunately it is not uncommon for this to be due to discrimination perpetrated by banks, who refuse often to open an accounts for sex workers. This situation shows once again how important it is to take action against perpetration of the taboo around sex work and the prejudices associated with it. This topic and the problems faced need to come out of the shadows and be visible. This blog article uncovers the most common myths surrounding the topic.
CONTINUE WITH SEX WORK? – AT WHAT COST?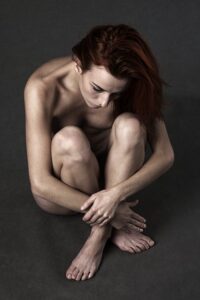 Many sex workers were not only driven into unemployed by the pandemic, but also into homelessness. With brothels closing, their accommodation was also taken away. And where to get the money for a new place?
All too often the answer was: carry on, even if it's illegal. In Vienna, more and more Airbnbs or holiday apartments were rented for this, as Wolfgang Langer, head of the city department that regulates prostitution, reveald to the newspaper 'Kurier' that 2020 alone, 400 cases of this sort of activity were reported. Unfortunately, continuing to operate in secret is not only illegal, but also immensely risky since sex workers are completely on their own. You can read more about the deteriorating conditions faced by victims of human trafficking due to brothel closures and the pandemic in general here.
Covid-19 has also increased the social isolation sex workers experience by labeling them as super spreaders or even as sources of infection. The fact that there have not yet been any clusters in brothels is ignored. Social isolation in combination with existential fears often result in immense stress and mental health burden. Sadly, sexworkers, many of whom are already in precarious positions, are more exposed to this.
Of course, it is a good thing that the Covid-19 hardship fund exists, and we count ourselves lucky to live in a country that can offer us this support; however, it is important that available financial resources reach those who need them. Sex work has been hit especially hard by the effects of the pandemic. Harder than almost any other industry. Unfortunately it is once again prejudice and systematic exclusion that increase the suffering of sex workers. We at HOPE FOR THE FUTURE want to work to combat this and your support makes this possible.