Providing a path out
of human trafficking
and forced prostitution
HOPE FOR THE FUTURE offers people in prostitution and other persons who have been affected by Human Trafficking the active possibility for an occupational new beginning,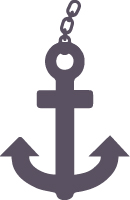 We see ourselves as an anchor of hope to accomplish the following together with the concerned individuals:
Confront the existential fears and worries
Explore training and continued training possibilities
Make the dream of a self-chosen occupational future in freedom and dignity a reality
Insight into the lives of victims
We tell the stories of our current and past clients. We show how support can change the life of a
human trafficing victim.
Learn more
We offer free workshops where you can learn German or word processing. We also offer free workshops where you can learn how to get started in the regular workforce.
In addition to this, there are jobs available in the hotel industry or the sewing trades, which can make the transition to the regular workforce easier. 
Without individual backers our organisation would not exist. From volunteer support, to a donation, or purchasing our sewn products and unique items, any support is welcome.
Support people in "need"!
Buy hand sewn products from HOPE FOR THE FUTURE – Customised to your needs and, if required, with your company's logo.
Either as a gift for your employees or your customers – This will be a gift that gives on multiple levels!
CLARIFICATION & INFORMATION

Pornhub is one of the most popular sex platforms, but…

Facebook, Instagram, TikTok and X, formerly known as "Twitter" -…

When they hear the words "human trafficking", people often conjure…

Thousands of under-age refugees disappear every year in Austria alone….

The Symposium of the Platform Against Exploitation and Human Trafficking…

International Whores' Day, or International Sex Workers' Day, is June…

Making a new start, hoping for a better life –…

Since early 2022, Hope for the Future has been taking…

© Katerina Marchenko Three embroidery artists from different countries had…
Find YOUR favorite design now
and support the work of HOPE FOR THE FUTURE with your purchase.
All of our products are individually designed and handmade!
ARE YOU ANYWHERE NEAR VIENNA?
ORGANIZE A HOME PARTY AND PROVIDE WOMEN WITH HOPE FOR AN OCCUPATIONAL NEW BEGINNING!
Coffee hour, tea time, or simply a relaxed evening – chatting, exploring, selecting your favorite bags in a chill-out environment.Topped with a few snacks and some input about our projects in HOPE FOR THE FUTURE. And simply hanging out together.
It would be a pleasure for us to arrange such an event for you and your friends.
Inform your fellow human beings in a relaxed atmosphere and do good!​
The issues of Human Trafficking and Forced Prostitution have weighed on my heart for many years. Especially ever since I watched the documentary movie Nefarious regarding those issues, the urge to do something became increasingly greater. The question was only: How can I most effectively help, what makes real sense and what would help the concerned people long-term?
For many years I have been in contact with the leader of Herzwerk, an association that specializes in streetwork in the red light environment. During those years, we exchanged ideas and now for some time, I contribute on a voluntary basis to the Herzwerk to be in touch with the women out there.
Even when one offers the victims the possibility to get out, they are mostly very traumatized through their experiences, they have little knowledge of the local language, and they must first become integrated slowly and step-by-step into the normal everyday life. In this task of integration, I want to provide HOPE FOR THE FUTURE as a vehicle of support.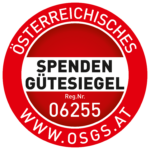 OUR COOPERATION PARTNERS: