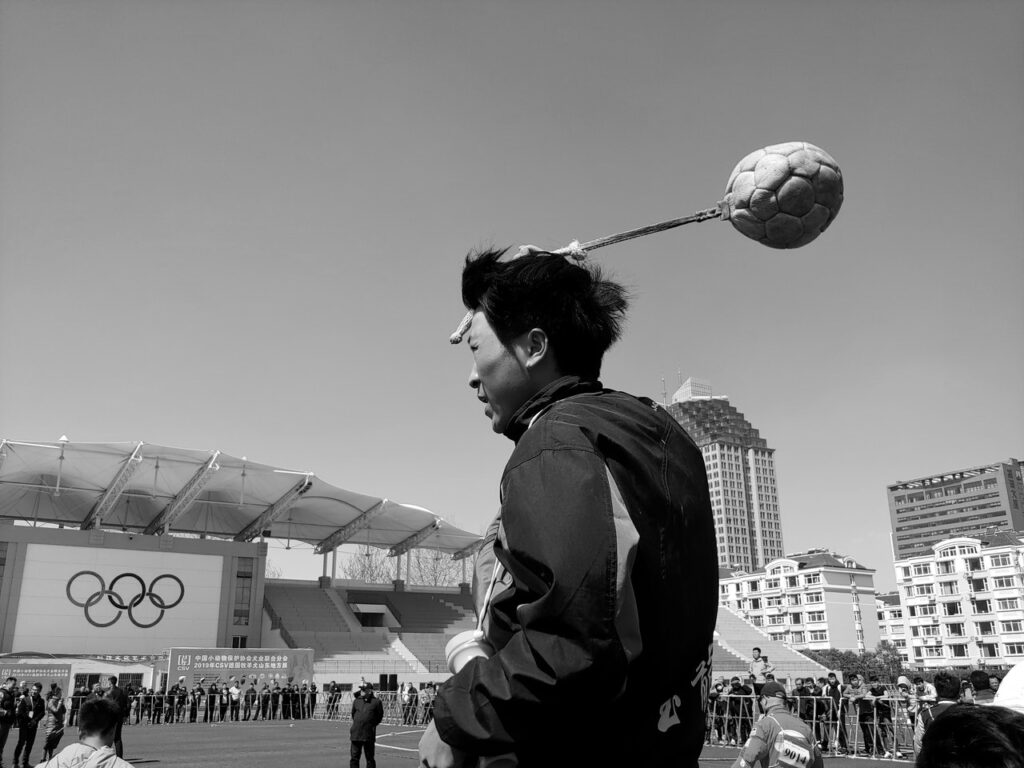 From July to early September the eyes of the (media) world were on Japan. The Olympic Games, followed by the Paralympic Games, were both being held in Tokyo. Fortunately the media attention was not limited to medals and records but also covered protests and criticisms of these major events.
HEADLINES FROM TOKYO
In the run-up to the Olympic Games, there were large protests held by locals in Japan. Carrying out this major event during the still raging Covid-19 pandemic was described as "reckless". The financial consequences of the event were also criticized. The costs of the Olympic Games would be shouldered by the less well off parts of the population. The devastating economic consequences of the pandemic have also been acutely felt in Japan. It seems more than ironic to fund a sporting event instead of fighting the Covid-19 pandemic. The public money that was allocated for this event could have been better used to improve the economic situation of everyday people. In an economy ravaged by the pandemic, women and people working in less stable employment were those that often found themselves in precarious situations.
THE BLACK VEST OF THE OLYMPIC GAMES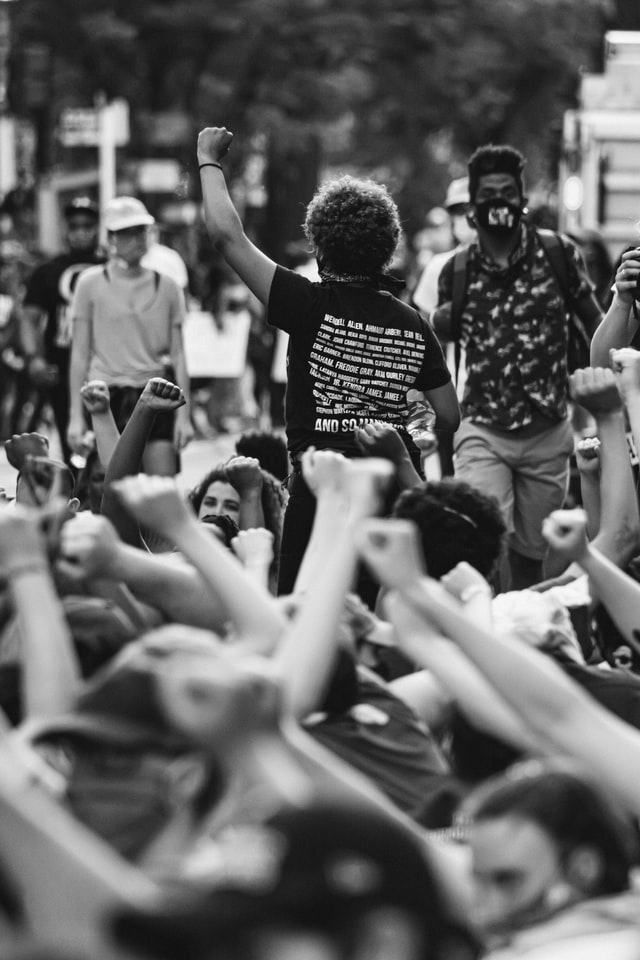 The protests in the summer months are part of a sad series of negative headlines outlining the preparations for the Olympic Games to be held in Tokyo. Two former creative directors as well as a composer working in preparation of the event had been perpetrators of misogynous and discriminatory behavior. During the games, Simone Biles, an artistic gymnast, turned the attention to the mental health of top athletes with her voluntary resignation from a team event. She expressed what few have dared to do and talked about the enormous stress load that athletes suffer from. Along this same line of enquiry, Annika Schleu's melt-down during her pentathlon ride seemed like validation of Biles' statements. Both her and her coach, Kim Raisner, appeared hopelessly overwhelmed by the situation. Sadly this situation led to grave violations of animal rights. The allegations and investigations into sexual abuse in the ranks of Olympic teams also attest to lines being crossed.
Unfortunately neither the Olympics themselves nor the event in Tokyo are black sheep that tarnish the shine of the medals. In many areas of professional sport, scandals and accusations that paint a less glamorous picture are increasing. One example is FIFA. Despite FIFA's efforts to protect human rights and prevent their violation, "human trafficking" and "exploitation" in particular are catchwords that are repeated in the context of professional football.
HUMAN TRAFFICKING IN PROFESSIONAL FOOTBALL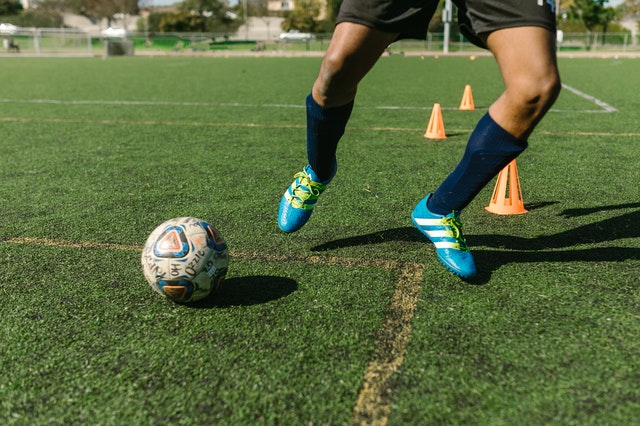 In order to come to Europe and play for clubs there, football players from non-European countries often depend on local agents. This often leads to situations where young players are dependent on these intermediaries or advisors. This is seen in the case of the player Katompa Mvumpa. During his time in Paris, he had neither access to his bank account nor his travel documents. He was at the mercy of his agent at the time. Young talents often don't even get as far as Mvumpa, who was signed by FC Paris and later VfB Stuttgart. Many young players – contrary to the promises of the agents – do not find a club as soon as they arrive in Europe and are sometimes cast adrift and left to their own devices after their arrival – this after their family has already paid the agent money for papers, tickets and a commission.
The entry into a European football league and professional contracts do not mean the end of profit-maximizing machinations at the expense of players. Even if clubs are officially referring to "buying" and "selling" players, it has been normalised so much in linguistic usage that these ways of speaking now hardly provoke raised eyebrows. The importance of these processes between the clubs is not to be taken lightly. Lennart Hartmann was a budding professional footballer until he was dropped from his team. He speaks a more frankly and calls this type of player trading "human trafficking". He is not alone with this opinion. There has been recurring discussions about human trafficking in professional football.
THE VICTIMS OF THE WORLD CUP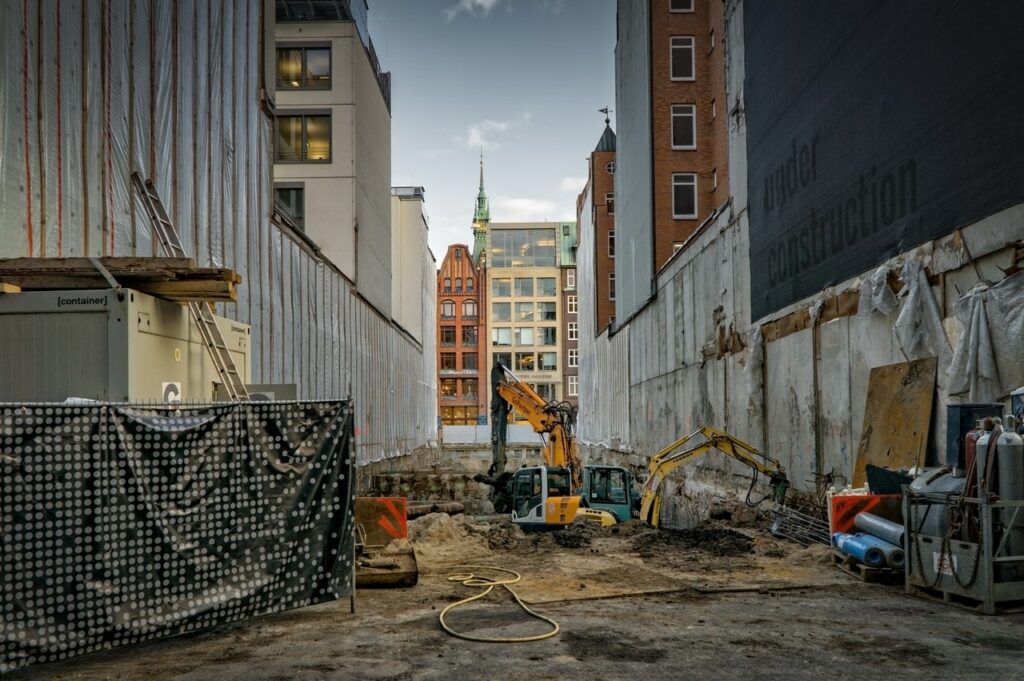 It's not just players who are affected by the dark side of professional football. Even before kick-off in the first game, reports of human rights violations in Cape Town connected to the World Cup were increasing. The exploitation of the construction workers who built the stadiums in adverse conditions for wages that were inadequate is one of them. The forced relocation and razing of entire slums that were in the way of the stadium or new shopping malls is another. The increasing demand for prostitution during the World Cup puts women and girls in greater danger than they are already exposed to. Forced prostitution and kidnapping will follow. Before and during the World Cup in Qatar, minors will be at particular risk with schools closed and children may be left unsupervised during the World Cup. This makes them potential victims of criminal rings who, among other things, offer girls and women "holiday jobs" and invite them to supposed beauty contests and take photos of them. These photos will probably be used in making a catalog detailing the potential "goods" – children and young people – said a police spokesman.
Human rights violations were also found in Brazil before and during the 2016 World Cup. There, too, as in Cape Town, poor residential areas were cleared and people were expropriated. Protesters who tried to raise their voice to highlight the negative effects of the World Cup were brutally fought by the police. The restriction of freedom of expression and the right of assembly was legalized by a specially enacted anti-terror law, which classified demonstrators as suspected of terrorism.
In May 2017, FIFA's Human Rights Policy was published to send a clear signal for compliance with human rights. Only a year later more scandals followed, this time from Russia. During the course of the stadium construction for the 2018 World Cup, human rights obligations were not complied with and forced laborers from North Korea were used. The World Cup in Qatar in 2022 is also already casting its shadow. As of March 2021, 44 workers on the World Cup construction site have already lost their lives, according to estimates, the construction of stadiums could claim a further 600 victims, if the conditions are not drastically improved. Workers are exposed to poor hygiene in accommodation, poor occupational health and safety and extreme exploitation.
ABUSING POSITIONS OF POWER
Abuses of power in the form of sexual abuse and sexualised violence are also committed in sport – at all levels, from amateur to professional sport. Larry Nassar, a doctor who coached gymnasts in the United States, has been convicted in over 100 cases of sexual abuse. Among his victims are the Olympic gold winners McKayla Maroney, Aly Raisman and Gabby Douglas. In Haiti, investigations are being carried out against the former President of the Haitian Football Federation, Yves Jean-Bart. He is said to have sexually abused young athletes. Other cases of abuse of power by coaches or other sport officials can be found in swimming teams in the USA, American football and English football– to show just a small part of the cruel reality.
VIOLENCE AMONGST FANS
The UEFA European Football Championship in the summer of 2021 was hoping to bring some normality to our Covid-19 world. After England's defeat in the European Championship, it became clear how much racism is part of everyday reality for many. Racial hate messages against the three players who lost the penalty shoot-out were spread on the internet. The frustration of fans also resulted in less targeted hostility and threats via social media messages, but also outbreaks of violence, insults and vandalism on streets. Bystanders were at risk of violence. Shocking images circulated in the media. Outside of the public sphere and lacking visual documentation, there are spikes of domestic violence that follow football matches. Statistics show a significant increase in acts of domestic violence. Alcohol consumption and frustration are usually the catalyst for the angry or violent outbursts, which women in particular fall victim to.
DAVID VERSUS GOLIATH?
The dark side of sport extends from fans and amateur clubs to professional sport however the most serious negative outgrowths of sport seem to be anchored in the upper echelons of organisations where they are showing remarkable inertia. When athletic ambition becomes the compulsion to succeed, a system soon arises in which those affected find it difficult to evade abuse of power and psychological pressure. Where the international perception of countries is to be brushed up by conducting major sporting events, the poorer groups of the population in particular can become victims of the event. Expropriations, forced prostitution, precarious working conditions and exploitation are never far from the World Cup stadiums. As the often unsuccessful efforts of FIFA show, human rights are by no means guaranteed, not even by large associations. A feeling of powerlessness and frustration quickly emerges in the face of this. Also, or precisely because it appears to be a David versus Goliath situation we need to pay attention to where things are going wrong. We need to lend our voice to those who are being kept quiet and show all the solidarity we can muster and  create visibility for these issues. Where appropriate we should boycott organisations that disregard human rights in favor of entertainment.