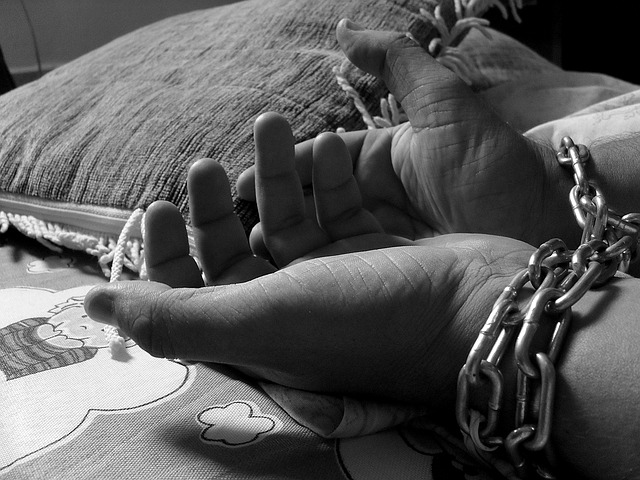 The Hungarian website NEHAGYD (Do not let it happen), which is funded by the International Organization for Migration (IOM), aims to raise public awareness of human trafficking. The articles on the website clearly describe the risk factors for becoming a victim of human trafficking and the characteristics of the perpetrators.
VICTIMS USUALLY COME FROM DEPRIVED COMMUNITIES AND FAMILIES
On website #NEHAGYD, the authors initially examine the characteristics that often identify the victims of human trafficking. The victims often fall into the clutches of human traffickers hoping for lucrative jobs, social stability, education and security. All victims, be they young women or men, have one thing in common – they are deeply insecure and vulnerable. Traffickers often target young people who have run away from their homes and become homeless, victims of domestic violence and sexual abuse, people who have suffered the horrors of war and armed conflict, or those who are ostracized and discriminated against and excluded from regular society.
HE TRAFFICKERS WORK HARD TO KEEP THEIR VICTIMS IN CHECK
Often those who have spent the majority of their savings on recruitment agencies and travel expenses fall victim to the traffickers. Once their savings have run dry, they are willing to try what the traffickers offer. For better or for worse. These traffickers not only keep their victims under strict control, but also manipulate them. They often take advantage of the fact that their victims do not speak the language of their host countries or English and therefore have no knowledge of the legal and cultural conditions of their place of residence. For their part, the victims have little chance of escaping their tormentors, as these usually take their ID cards, other documents and money away from them. In many cases, victims do not even know where they are because they are being dragged from one place to another by the traffickers. They cannot ask relatives or friends for help because their mobile phones are often taken away from them.
THE VICTIMS ARE OFTEN ALSO TRAPPED BY A CAGE OF FEAR
The victims of human trafficking are often people who already struggle to assert themselves and who have often suffered severe trauma. They are often steeped in fear of their tormentors. For this reason, they do not even try to flee, fearing drastic reprisals. If they manage to escape, they often report the traffickers to law enforcement. Sadly, in many cases they then withdraw their reports because the fear is so deeply held. Given the trauma they endure, the victims no longer trust anyone, including the justice system. Another characteristic that these victims sadly exhibit is fear of change. The reason: changes create uncertainty. This is why victims do not flee even when an opportunity arises. They would rather remain in a miserable situation than venture into uncertainty. In addition, many victims feel great shame that they have slipped into what seems to them a humiliating situation. Because of this they are reluctant to seek help. Many are not even aware that they are victims of crime.
REFUGEES ARE ESPECIALLY VULNERABLE TO TRAFFICKERS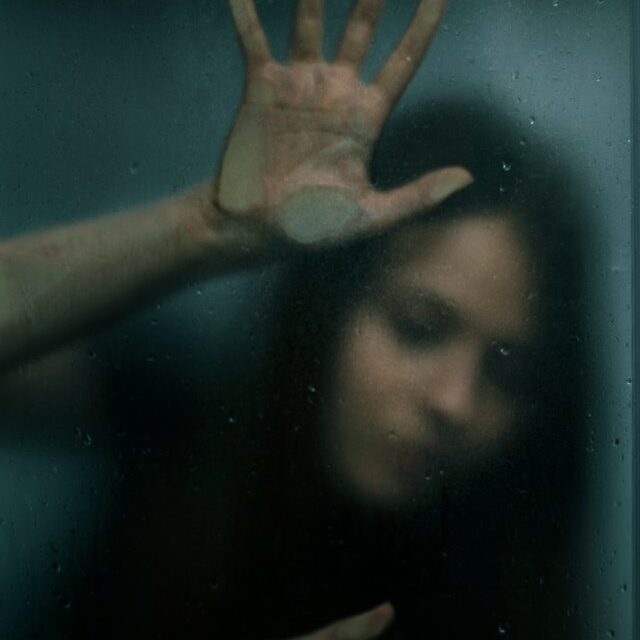 Traffickers are specifically on the lookout for the most vulnerable and unstable members of the community they are active in. Refugees are often in a particularly precarious situation and it is therefore no coincidence that human traffickers are on the lookout for possible victims in refugee camps. The majority of refugees are women and children. Since several thousand refugees have disappeared without a trace since 2011, it cannot be ruled out that the missing have become victims of human trafficking. Traffickers profit from surveillance on the one hand, and the sexual and physical exploitation of their victims on the other. They provide services to their customers and in this way make human trafficking a profitable business. Anyone who engages in trafficking and exploits victims through forced labor is a human trafficker. This applies primarily to those who "recruit" the victims, transport them and employ them, but also those in positions of power who turn a blind eye in exchange for bribes or those who issue the victims forged travel documents and employment documents.
TRAFFICKERS PROMISE THEIR VICTIMS A PROSPEROUS FUTURE
The traffickers come from a wide variety of backgrounds: lawyers, doctors, police officers, politicians, craftsmen and cooks, among others. Unfortunatelyit is a recurring pattern that victims of human trafficking later also become perpetrators. They choose this path because they lack qualifications and skills to secure regular employment. Others are forced by their tormentors and exploiters to "recruit" new victims. In such cases, the line between traffickers and victims becomes blurred. Traffickers commonly use sophisticated means of manipulation. Above all, they target people who are searching for a better life, whose chances of finding a job are extremely slim, who have a broken home or who have already been sexually and physically exploited. Often the perpetrators offer their victims well-paying jobs, loving relationships, or new and exciting opportunities. They later move on to controlling victims using physical and psychological violence.
TRAFFICKERS RUTHLESSLY PROFIT FROM THEIR VICTIMS
Human traffickers go about their business in all sorts of constellations: alone, in family groups, in the form of small businesses, in loose, decentralized crime networks or within the structures of well-organized, international crime organizations. What drives them all: exploiting people for profit. It is not uncommon for victims and perpetrators to come from the same country or culture. In this case, traffickers can exploit their victims even more effectively. The methods used by traffickers in recruiting, transporting and exploiting their victims range from the use of violence to threats/lies and psychological manipulation. They promise well-paid jobs, devoted relationships and new, exciting life prospects.
THE AIM FOR THE TRAFFICKERS: CREATE DEPENDENCE AND RELIANCE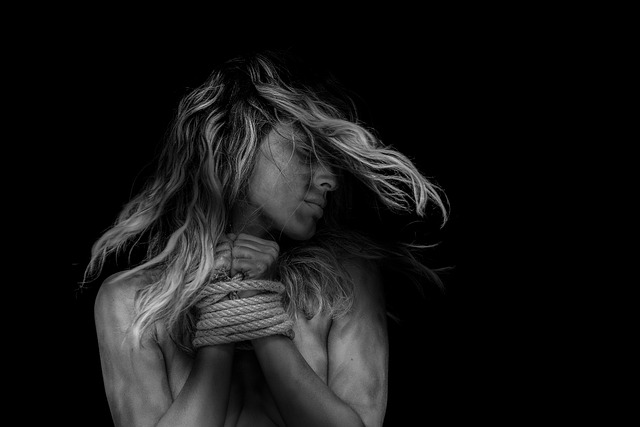 It is not uncommon for the victims to be kidnapped, physically coerced or forced to consume drugs in order to make it easier for traffickers to control and manipulate them. Traffickers have many methods of manipulating their victims, including using physical, psychological and sexual violence, stealing all documents and money from them, isolating them from their friends and families, and often changing the name of the victim. The aim of human traffickers is to identify the weaknesses and vulnerabilities of their victims and to make them dependent. Because of traumatic experiences, deep-seated shame and the threat of their tormentors to harm themselves or their families, many victims shy away from fleeing.
TRAFFICKERS DO NOT SHY AWAY FROM PERPETRATING HORRIFIC VIOLENCE
Traffickers use sophisticated methods to lure their victims into their trap. They offer those who are unemployed or working for pitiful wages jobs that do not require any qualifications and are very well paid. Once they have misled their victims, they create a relationship that creates a level of dependency from which it is hard to escape. At first they win their trust and make them big promises. Later victims are driven into debt, humiliated, and have their documents and bank cards away from them. This process usually takes a few weeks, but there are also victims who are broken by their tormentors within a few days. In addition to the use of violence, the victims are also threatened with violence against their family members – especially children. In the case of organized begging, the violence even goes so far that violence resulting in permanent physical damage is perpetrated. After all, as beggars, they are then even more pitied. This mutilation often leads to unbearable feelings of shame in the victims, which is why they shy away from seeking help.
VICTIMS ARE OFTEN BROKEN WITH HARD DRUGS
Traffickers who sexually exploit their victims often give them drugs so that they quickly become addicts. This makes it easier for them to create dependency situations. One of the "gentler" but no less insidious methods is emotional attachment. Specialized human traffickers, known as "loverboys", trick young women and girls by promising a future together and seduce them with gifts. They also don't shy away from recruiting underage girls who are in government custody. If young women go down this path, it is often difficult for them to get out. Not only is their freedom of movement severely restricted, but they are also deprived of food, drink, cigarettes and hygiene options for disciplinary and manipulative purposes.