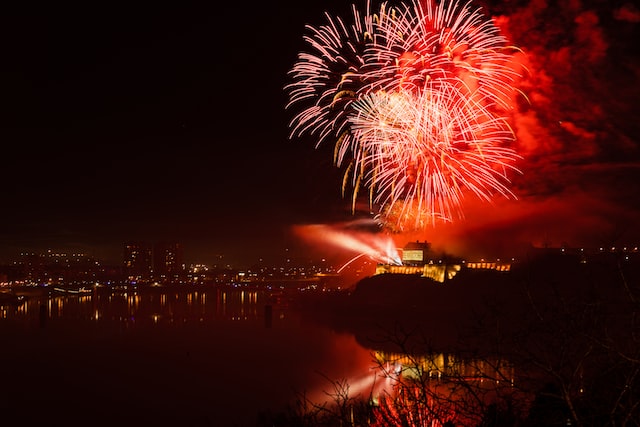 For millions of us, fireworks are just as important a part of the changing of old year to new as the Danube Waltz, bottles of sparkling wine going pop, and the booming of St. Stephen's Cathedral's Pummerin bell officially ringing in the New Year. As in recent years, while there won't be any official firework displays celebrating the arrival of the New Year in Vienna or other Austrian regional capitals this time around, many of us will still be sending them whizzing into the air this New Year's Eve. The results include a waste of money, noise, damage to the environment, animals suffering and more – setting off fireworks isn't exactly common sense, and we all know it. But there's another side to the tradition about which very little is known: the tawdry working conditions that dominate the production of fireworks.
CHILDREN LABOUR FOR OUR SPARKLING SKIES
Every New Year's Eve, the sale of rockets, fireworks and other pyrotechnic products to celebrate the arrival of the New Year generates estimated turnover of around 21 million euros in Germany alone. That's despite the fact that – in Germany, at least – fireworks can only be sold on three working days a year, between 29 and 31 December. According to the Federal Office of Statistics (Destatis), a total of 5,700 tons of fireworks were imported into Germany between January and September 2022. Although these figures were 81 percent down on the comparable period before the pandemic, it's a safe bet the end of the measures will see sales of rockets, fireworks and the like exploding into the air all over again. 
Although watching the sky being lit up by showers of brightly-coloured sparkles is a beautiful thing, working conditions in the fireworks production industry remain highly dangerous. It's far from unusual for the production process to lead to fatal accidents – because there is a lack of the necessary safety measures in place, or if these cannot be observed. That's why every year, we find ourselves being treated all over again to reports such as "24 Dead in Explosions at Fireworks Factory in Mexico", "At Least 21 Dead: Explosion in Fireworks Factory in India" or "Major Explosion in Fireworks Factory – 19 Dead". And given that it takes no more than a tiny spark to blow the entire factory sky-high, it's little wonder. 
If you thought it was only adults being asked to do this dangerous work under such insecure conditions, however, then think again. According to the US Department of Labor (data correct for 2022), children in a number of different countries, including not just the main suppliers China and India but also El Salvador, Guatemala and Peru, continue to be employed in fireworks factories or at illegal secret companies in the sector. They often end up paying the price with their health, or even lose their lives, to ensure we can enjoy European skies being illuminated for a few minutes each year.  
"THEY NO LONGER HAVE FINGERNAILS"
The tasks performed by children while producing rockets and firecrackers don't just demand high levels of concentration and precision; they can also have highly damaging effects on their health. Children as young as five can be expected to handle explosive, corrosive substances such as sulphur, black powder and aluminium powder. Day in, day out, they are exposed to these and other dangerous substances, without the help of gloves, protective clothing or other security measures. For up to thirteen hours a day, they will mix the chemicals together and stuff these into the fireworks, before attaching a fuse. The children have no days off whatsoever, hardly any breaks, and sometimes don't even know what they will be earning, as they are paid by completed item only. As a result, they are indirectly being forced to work faster and longer to earn starvation wages at the end of the day.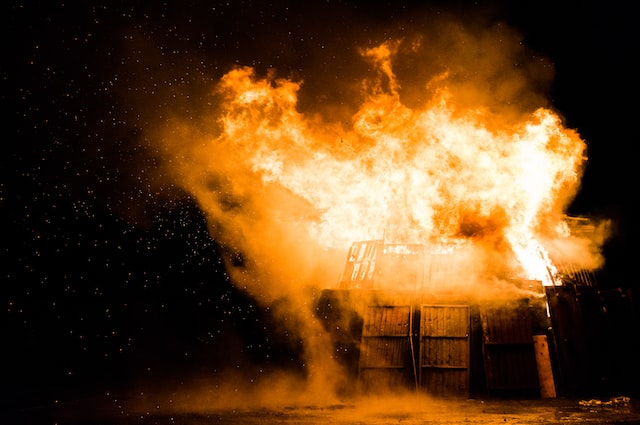 This can result in the children having corroded fingernails, their skin being marked by burn scars, and their developing tuberculosis, asthma, head- and backaches, cardiovascular diseases and eye problems. Many of the children affected also suffer mental, physical and verbal abuse. As well as this, they live with the constant risk of fire and explosion while producing the fireworks. 
DESPITE TIGHTER CHECKS AT FIREWORKS FACTORIES…
State controls over local fireworks factories have been beefed up strongly in recent years. This has particularly focused on the region of Sivakasi in Tamil Nadu, which is responsible for something like 90 percent of the pyrotechnics produced in India. Businesses employing children under 14 years of age now have to reckon with substantial fines. This is only a small ray of hope, however, since unfortunately it does not mean child labour is no longer a factor in the fireworks production sector. The Tamil Nadu Fireworks & Amorces Manufacturers Association, one of the key companies in the fireworks production sector in Sivakasi, has been claiming its sector no longer featured child labour since 1982. However, experts such as Rakesh Senger of Bachpan Bachao Andolan – a children's rights movement based in India – work on the assumption that there is still not a single fireworks factory in India which doesn't employ children in one form or another. Instead, child labour at Indian fireworks factories nowadays has simply been reorganised: to avoid the risk of being hit with fines, factory owners conclude contracts with subcontractors, who then conclude contracts with poorer families who are dependent on the extra income. The majority of these are women and children, who then produce the fireworks from home. The problem is not solved, therefore; rather, it has merely been shifted to a location where checks by the government are totally absent. This isn't just a problem in the production of rockets and fireworks. According to details from the Indian Ministry of Statistics and Programme Implementation (MoSPI), almost 85 percent of child labourers in India in 2012 were difficult to reach and more or less invisible, since the vast majority were working in the "unorganised sector". This was true both in rural areas and cities, partly in the form of as home working within their own families. 
NO FIREWORKS ALSO A SOLUTION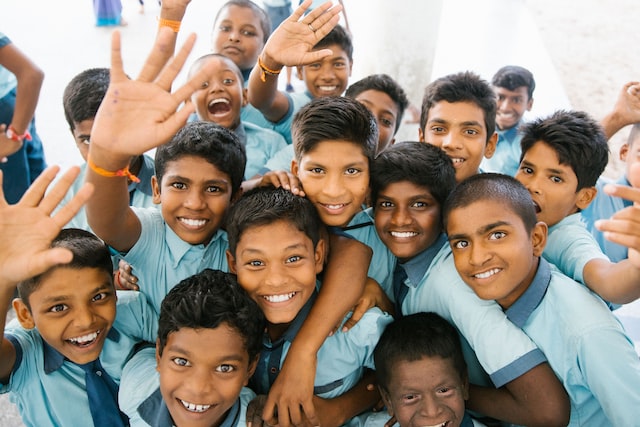 For many of us, it's hard to imagine New Year's Eve without fireworks. So if you really can't do without your fireworks, be sure to do the following:
Don't buy imported, non-certified firework products; rely on local products instead
Keep an eye out for that CE label 
Even if fireworks produced in Europe are manufactured subject to far better working conditions, Reinhard Heiserer, Managing Director of Catholic aid organisation "Jugend Eine Welt", says this: "Anyone wishing to offer help from Austria to ensure children are no longer forced to serve as labourers should not just send their money up in flames; they should support local training projects instead."
For several years now, Jugend Eine Welt, Salesian group Don Boscos, UNICEF and numerous other aid organisations have been committed to reducing child labour and fighting for better working conditions in the fireworks production industry. By employing a wide range of education and training projects focussed on the disadvantaged children and young people involved in particular, they work to provide child labourers with a better future, and give them a chance to enjoy a life suitable for children.
Translation by Tim Martinz-Lywood, European Exchange Ltd.
www.european-exchange.co.uk
#Exploitativechildlabour #Modernslavery #Fireworks #Exploitation #Fireworks #Rockets#AgainstHumanTrafficking #GegenMenschenhandel #EndExploitation #EndTrafficking #HopeForTheFuture #Österreich