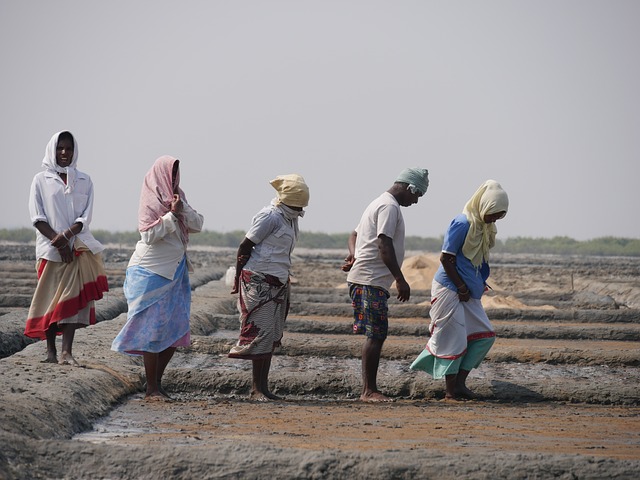 Flooding and heavy rain in Austria, heat and wildfires in southern Europe: Climate change has devastating costs for people all around the world. For some, especially women and girls. In extreme cases it can cost them their lives.
In this article you will learn more about the following:
Why women and girls in particular suffer from the effects of climate change
Why climate protection can also be dangerous for women and girls
Why women and their experiences need to be included
Austrian projects that support women in doing just that
CLIMATE CHANGE EXACERBATES GENDER BASED VIOLENCE
Climate change is not gender neutral, it has specific adverse effects on women and girls. Gender-based violence in particular is increasing as a result of climate change. This is shown in a study published by the World Conservation Organization at the beginning of last year.
Climate change is reducing resources such as forests, water and food and thus also access to shelter and income. Many countries have laws preventing women from owning, managing, or inheriting land. So in many places they are already dependent on landowners who take advantage of the increasingly extreme situation to force them to engage in sexual acts.
THE FISH FOR SEX PRINCIPLE
One example of this kind of unequal effects is the "fish for sex" principle. In parts of East and South Africa it there are cases of women only getting marine products on the fish market in exchange for sexual intercourse. Poor harvests caused by climate change are forcing many families to marry off their daughters early. In return they receive cattle, with which the rest of the family can be better fed. Another reason is that by marrying off a daughter, there is one less mouth to feed. Wherever women are responsible for agriculture, their social and family prestige falls if the harvests are reduced or completely lost as a result of climate crises. This in turn increases risk of violence against women, mostly perpetrated by their own families.
NATURAL DISASTER AND ESCAPE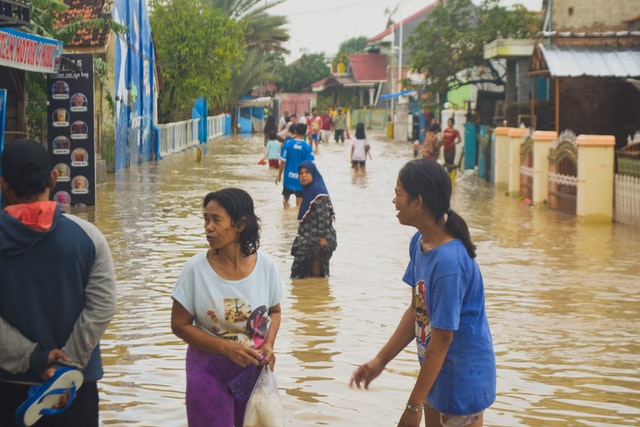 Natural disasters such as floods and typhoons can lead to the loss of homes, tense social situations and often force women to flee their countries of origin. After typhoon "Haiyan" hit Thailand in 2013, human trafficking increased there by up to 30 percent. In the Pacific island nation of Vanuatu, the number of reported domestic violence cases rose 300 percent after two tropical cyclones devastated the country. In Sierra Leone, West Africa, affected people reported that humanitarian workers only giving out relief supplies in return for sexual services. According to a report from Chad, 91 percent of rapes reported there took place in close proximity to emergency shelters.
SEXUAL VIOLENCE AS A DETERRENT FOR CLIMATE ACTIVISTS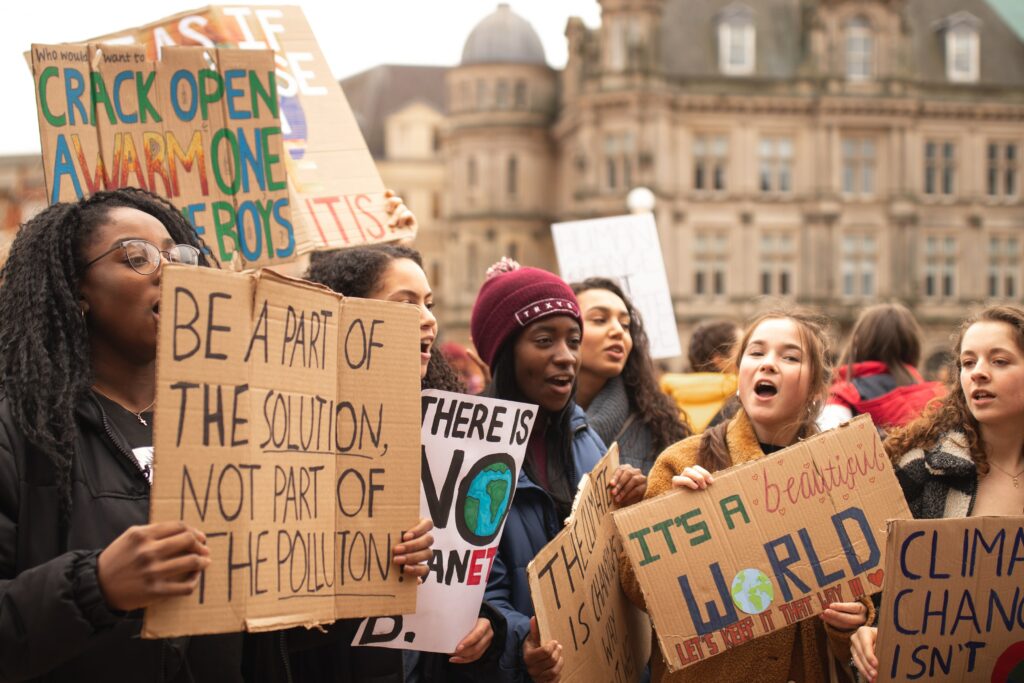 Women who care about the environment are also at risk. According to the IUCN study, they are threatened with sexual violence and often have perpetrated against them. This is done to undermine their status within the community and to discourage other women from advocating for the preservation of the environment – for example against the construction of a mine or a dam.
INVOLVING WOMEN – A MUST
One thing is clear: Climate change affects women and men to different degrees.
This means women and gender issues must be more carefully taken into account in all climate protection efforts and measures.
Climate and gender must be considered more closely together in politics, but also in research, communication and local measures. When climate protection and adaptation measures are being conceived, discussed and researched, gender-specific needs must be taken into account. In addition to this debates about gender equality should also include the challenges of the climate crisis.
Aid of all kinds for especially affected areas and people must also take into account the differences between genders. Whether it is reforestation projects, new seeds or renewable energy supply: All these measures for adaptation to climate change should be checked for gender considerations.
Women must be supported and trained locally. Their experiences must be included. They know best what effects climate change is having on the ground, what they need and which measures are effective.
In Austria there are some initiatives that are already trying to involve and support women in the fight against climate change:
The gleich.wandeln project, for example, advocates more women power in climate and SDGs, while Plan International supports young women in Zambia fighting for climate justice through the project "Nachhaltig Stark".