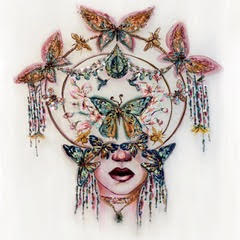 Three embroidery artists from different countries had their unique works of art auctioned digitally and donated the proceeds of these auctions to Hope for the Future. Thanks to such fundraisers, the organization is able to offer a new start to victims of human trafficking and modern slavery.
DONATIONS OF CRYPTO-ART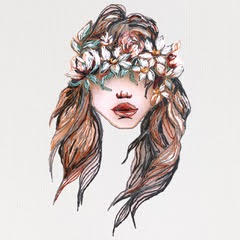 We are pleased that Hope for the Future was recently supported with a special fundraiser. It was a digital NFT auction. "Non-fungible tokens" are a digital currency (similar to Bitcoin) which is "non-fungible", i.e. not replicable. Each token therefore represents a specific asset and is therefore unique. NTF's are mostly unique artists, so-called crypto art, as well as collector's items.
Although the hype about the NFT's hasn't quite reached Austria yet, these crypto artworks were auctioned off to help and the proceeds will help Hope for the Future!
SUPPORT FROM THREE COUNTRIES
Three great artists from three different countries agreed to sell their art online. The campaign was organised by the NFT platform Orica. Artists can offer their works as NFTs with a clear conscience, since the proceeds go to charity.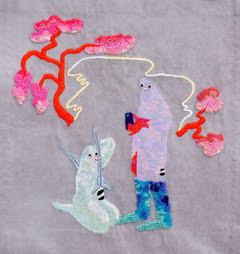 One of the women is the Russian Katerina Marchenko. She is one of the most famous embroidery artists and has more than 400,000 followers on Instagram. She says she followed the NFT hype but wasn't interested in it at first – until she found out that one can also do good with digital currency. She was excited by the idea that people with difficult pasts could learn a craft thanks to support donations.
Aline Brant from Brazil and Linni Luhtasaari from Finland also joined the campaign and auctioned their embroidered works of art digitally.
Offering their works of art in this form, was a new experience for all three . The collection of creations was appropriately named "The Hope Collection". The auction took place from December 27th to 30th and raised 869.34 euros for Hope for the Future.
EVERYONE CAN HELP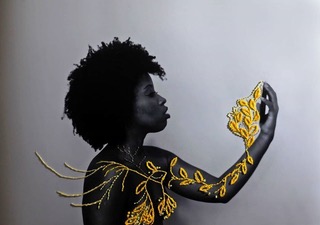 An NGO like Hope for the Future needs great campaigns such as this in order to be able to help as many people as possible. The founder Andrea Staudenherz hopes that such fundraising events will make it possible to offer five training days for clients in the new year. The current budget is only sufficient for four days. Hope for the Future depends on donations to cover the fixed costs. HFTF is happy to receive support in the form of charity sports tournaments or benefit concerts. Individuals or companies can make a valuable contribution at any time via the Hope for the Future donation website. By the way, donations are tax deductible. Every euro is valuable and makes a difference!