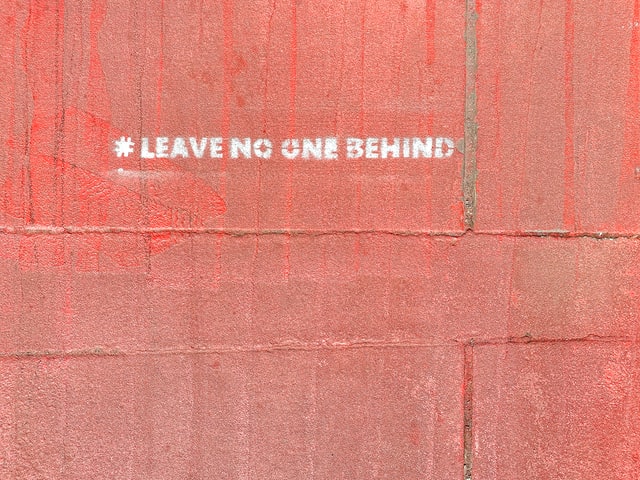 As a wealthy country at the heart of Europe, Austria is a popular transit and stop-off destination in the people trafficking industry. In an effort to counter these trends and offer those affected lasting protection, numerous charitable organisations have put down roots in Austria. These function as a crucial point of contact for people in critical situations, offering a variety of different focus points through their work, according to their individual philosophy and objectives. Today, we take a look at the world of these Austrian advice and care centres, and show you how, every day, dedicated individuals across the country are doing everything they can to provide victims with the very best support as they make their way to a self-determined life.
TOGETHER AGAINST PEOPLE TRAFFICKING
Located at the heart of Vienna and known as HERZWERK, the work of the welfare and social initiative for people in prostitution is focused on the areas of forced prostitution and people trafficking. One major aspect of this care is trust-building: social workers from the organisation visit the brothels and clubs each week, as well as streetwalkers, and offer those affected support – discretely, of course, without placing the women involved in danger of any sort. This personal contact also makes it possible to recognise the signs of people trafficking more effectively, and ideally to intervene. Guided by the philosophy that "No matter what their origin, work, sexual orientation or religion, every human being is a person loved and respected by God, whose dignity is inviolable", HERZWERK helps dozens of women and transgender people in difficult life situations every year, giving victims a helping hand as they struggle to escape their old life and define new future perspectives.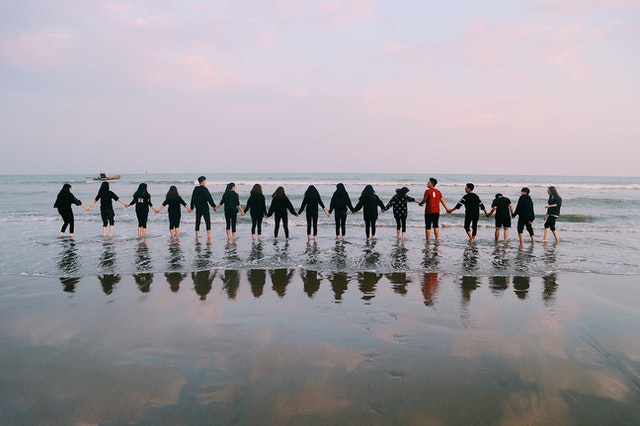 It doesn't matter how you identify, where you come from or how old you are – in the fight against people trafficking, support always counts. As an international youth movement which campaigns against people trafficking in Austria, lightup is absolutely key in offering advice services in the Alpine country. The organisation's aim is clear: to raise awareness of people trafficking and its structures in order to counter rising demand in the areas of labour exploitation, prostitution and pornography. To do this, the services it offers are as varied as the young lightup team itself, and range from talks at schools and universities to creative projects about the issue of people trafficking, an art exhibition and the annual lightup Charity Run. The focus here is always on raising levels of awareness amongst younger generations of exploitative conditions, motivating them to commit themselves proactively to the subject areas in society. Because in the fight against people trafficking, we are far stronger when we are working together.
IN SEARCH OF FUTURE PERSPECTIVES
The organisation FOOTPRINT has been standing up for those affected by the trafficking of women and by violence since 2011. From free, anonymous advice to crucial social and legal advice and courses in German and sports, the wide range of services being offered is designed to show every woman highly individualised future perspectives. That's far from all, however: with its training and education work, offered in the form of talks, participation in podium discussions and information evenings revolving around the issues of the trafficking of women and violence, the mixed-gender team from FOOTPRINT creates awareness of just how topical these problems really are.
The organisation SOLWODI is also dedicated to helping women in difficult life situations. The advice centre's name – an acronym for "solidarity for women in distress" – refers to its field of competence: supporting the female victims of people trafficking. To do this, the centre uses a range of services including (but not limited to) short-term crisis intervention, medium- or long-term consultation processes, professional help in achieving psychological stabilisation, and providing victims with accommodation at its refuge after they leave their former way of life. The aim of all this is always the same: to support women as they make their way to determining their own future.
As a reflection of female migration in Austria, the expertise of feminist organisation LEFÖ lies in advising, educating and accompanying women migrants as they improve their life situation. Based on the participation, empowerment and self-organisation of female migrants, the service concept of the organisation covers a series of important aspects, including:
THE INVIOLABLE DIGNITY OF HUMAN BEINGS
It's not just women and children who are affected by people trafficking, of course, but men too. This is particularly the case when it comes to labour exploitation in areas such as the construction, gastronomy, cleaning and agricultural sectors. For that reason, the organisation MEN VIA focuses its work on providing support for men affected by the issue. Since 2013, the men's health centre has been advising and caring for victims of a variety of origins and ages on legal, medical, psychological and social issues, as well as offering them a secure future. To do this, a wide range of subject areas is addressed and treated, including fears and mental problems, education and a father role, as well as nutrition and excess weight.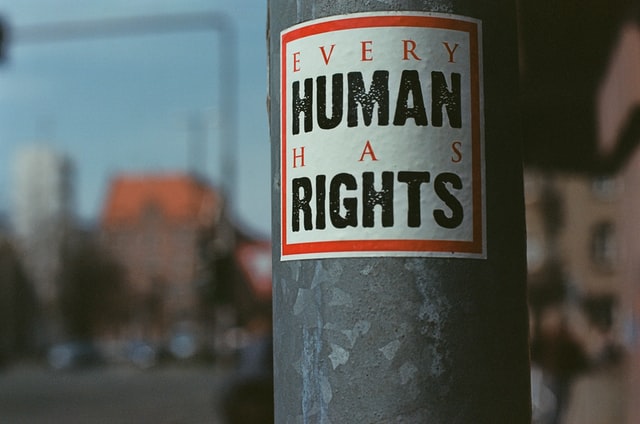 There are numerous different ways of waging the campaign against people trafficking – from actively caring for those affected to advising political institutions for a stricter legal situation. The WARE-MENSCH platform focuses on creating awareness and carrying out publicity work concerned with the issue of people trafficking, as well as networking various other institutions involved in the field. As an initiative of the Salvatorian Family in Austria, WARE-MENSCH is committed – not just nationally, but also around the world – to social and humanitarian projects designed to counter all forms of people trafficking, its origins and after-effects.
While WARE-MENSCH makes an important contribution to creating awareness with its educational work, the focus of our work here at Hope for the Future is on personal interaction with the individuals affected. Amongst other things, we offer support to people in Austria who are, or have been, impacted by forced prostitution or people trafficking, enabling them to make a new start to life subject to their own rules. By attending work training courses such as sewing workshops, our female clients can identify and hone their individual skills in a secure and respectful environment, talents which could then benefit them in their later career. German language and word processing courses also provide them with the most important foundations for everyday communication. In this way, by working together on a personal level, those affected are prepared, step by step, for a life of freedom.
Translation by Tim Martinz-Lywood, European Exchange Ltd.
www.european-exchange.co.uk