The human rights organization Walk Free recently released the Global Slavery Index, which shows that the number of people becoming victims of modern slavery has risen sharply in recent years.
HAS SLAVERY REALLY BEEN ABOLISHED?
Officially, slavery no longer exists. But just because slavery has been banned on paper and many Western politicians and companies are committed to human rights, does not mean that exploitative conditions no longer exist anywhere. On the contrary, child labor, forced prostitution, serfdom and exploitation are on the rise. The reasons for this vary, and in recent years some have been added. Wars, poverty, and power imbalances have always promoted the exploitation of people, but the Corona pandemic, or the related measures to contain the disease, and climate change are also promoting the emergence of modern slavery.
THE ROLE OF THE INDUSTRIALIZED COUNTRIES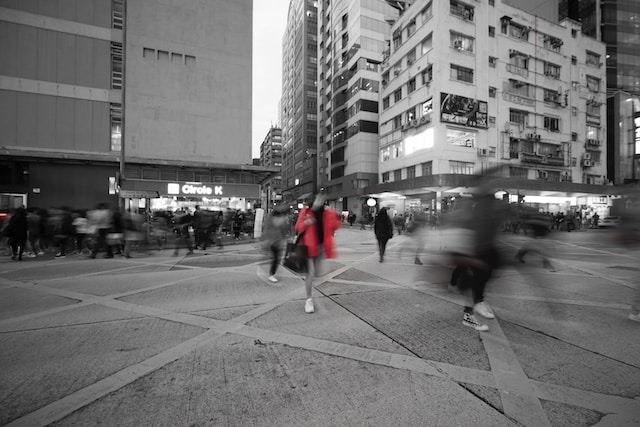 In countries like Austria, exploitation and disregard for human rights are not apparent at first glance. But that doesn't mean we don't have responsibility for the exploitative conditions that unfortunately occur often. By importing and buying products that are often produced under conditions where coercion and dependency are the norm, we are supporting this system. In addition, governments see no need or interest in doing anything about it. For example, while there is an "OECD Due Diligence Guide to Promote Responsible Supply Chains of Minerals from Conflict and High-Risk Areas" that various companies claim to follow, this guide is in no way mandatory and is therefore intended as a recommendation.
Walk Free Founding Director Grace Forrest says, "Modern slavery permeates every aspect of our society. It's woven into our clothes, lights our electronics, and seasons our food." With that, she speaks an uncomfortable truth.
GLOBAL OPERATION AGAINST HUMAN TRAFFICKING
For the sake of completeness, it should also be mentioned here that international authorities are trying to combat human trafficking and exploitation within the scope of their possibilities. The police focus operation "Global Chain", led by Austria and in cooperation with 44 countries, was a significant step in the fight against human trafficking. A total of 212 people were arrested and 1,426 potential victims were identified. The operation took place from May 8th to 15th and was supported by around 130,000 police officers worldwide. Combating human trafficking was the focus of this operation, particularly in relation to sexual exploitation, begging and criminal offenses. Cooperation took place at various levels, including law enforcement, immigration and border control agencies, traffic police, and social and child protection services.
The operation was not limited to Europe, but also included cooperation with Western Balkan countries and other countries such as Morocco, Nigeria, Bangladesh, Vietnam, the Philippines, Brazil and Colombia. In total, some 1.6 million people, 25,400 localities, 153,300 vehicles and 72,850 documents were checked worldwide, leading to the launch of 244 new investigations.
International cooperation and joint action against organized crime and human trafficking send a clear signal to criminals. Austria has played a pioneering role in this regard and has stepped up its efforts over more than two decades. Cooperation with partners will be further expanded to advance the fight against crime. The results of the operation were diverse and proved the need for such actions. Perpetrators were arrested and victims identified in various countries, whether in relation to begging, sexual exploitation or labor exploitation. In Austria alone, more than 1,000 people were screened, seven potential victims were tracked down and international investigations were launched. "Global Chain" has shown that the fight against human trafficking can be successful through a coordinated and joint effort at the international level. It is a step in the right direction to combat those who exploit the suffering and exploitation of innocent people. Continued cooperation and increased action are critical to further counter this crime. However, it is not only at the official level that action must be taken. Each and every one of us can influence which priorities we want to set in the future with our own lifestyle, consumption and voting behavior: Profit at the expense of others or solidarity and humanity for the benefit of all.
Translated by Emily Schiffer
#HumanTrafficking #Capitalism #Freedom #Europe #Crime #AgainstHumanTrafficking #GegenMenschenHandel #EndExploitation #EndTrafficking #HopeForTheFuture #Austria