While the prevalence of child labor may be higher in some developing countries, it is important to note that child labor knows no geographic boundaries and exists in various forms in many countries. The United States, a country that proudly presents itself as a leader in human rights and social justice, is not exempt. In fact, the situation there has not improved in recent years; it is quite the opposite.
BUT WHAT IS CHILD LABOR ANYWAY?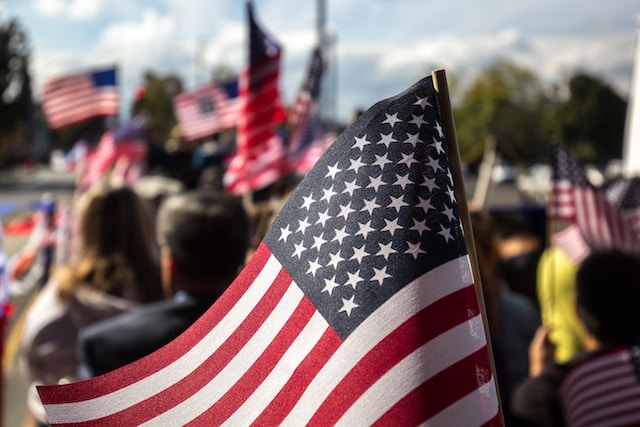 According to the United Nations Children's Fund (Unicef) the term "child labor" refers to work that is hazardous or exploitative, that harms children's physical or mental development, or that prevents them from attending school. It violates children's rights worldwide. Here it is important to distinguish between normal household tasks, legal employment of young people over the minimum age, and exploitation of children in dangerous industries such as quarries, mines, or plantations. Most countries have set a minimum age between 14 and 16 for legal employment. In Austria, the minimum age is 15, with exceptions for light work under the Youth Employment Protection Act. 
The United Nations lists among the "worst forms of child labor": slavery, forced labor (including child soldiers), child prostitution and child pornography, criminal activities such as the abuse of children as drug mules, and other hazardous working conditions.
According to recent estimates by the International Labor Organization (ILO) and UNICEF, approximately 160 million children, both girls and boys, are affected by child labor worldwide.
THE SITUATION IN THE USA
To date, there is no general ban on child labor in the United States. However, it is important to note that labor laws in the U.S. may vary from state to state. Some states have additional regulations and restrictions on the employment of children. In principle, however, under the Fair Labor Standards Act (FLSA), minors in the United States are allowed to work in non-agricultural jobs as young as 14 years old. However, the number of hours they are allowed to work during the day and week is limited. For example, minors ages 14 to 16 can work a maximum of 3 hours during a school day and up to 8 hours on other days. Weekly working hours are also subject to restrictions, depending on whether the child attends school that week. In this case, 18 hours are allowed, while non-school weeks allow a maximum working time of 40 hours.
However, there are some exceptions to this rule. For example, if the child is employed by his or her own parents, delivers newspapers, works as an actor, or works in agriculture, special rules apply. For example, the rules are generally less strict for children who work in agriculture.
IN THE FIELDS
While the Fair Labor Standards Act (FLSA), which was passed in 1938, restricted many forms of child labor, agricultural work was excluded. For example, the minimum age in agriculture is still 12. As a result, hundreds of thousands of children, many of them under the age of 14, still work in this sector as farm laborers, harvesting tobacco leaves, vegetables, and fruits – legally – and thus spending twelve to fourteen hours a day in the pesticide-ridden fields. 
Agriculture is also the only industry in which 16-year-olds are allowed to perform dangerous work. Accordingly, a 16-year-old deli worker may not use a meat cutter, but a 16-year-old farm worker may handle a circular saw without any restriction.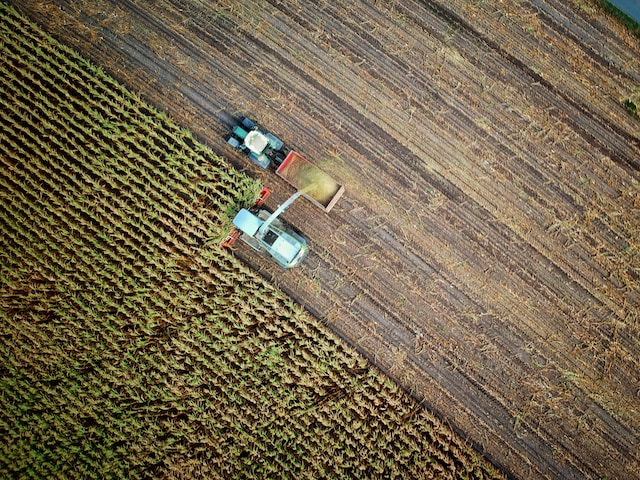 Given this, it is sadly unsurprising that 100,000 child farm workers are injured on the job each year, according to the Government Accountability Office, and that children account for 20% of all worker deaths in the industry. From 2003 to 2016, 452 children died on the job. 52% of these deaths occurred in agriculture – even though only about 5% of working children are employed in this industry.
NO IMPROVEMENT IN SIGHT – IN FACT, IT'S THE OPPOSITE
In fact, child labor has been on the rise in the United States for several years: According to the Economic Policy Institute, the number of violations of child labor laws increased by 283% between 2015 and 2022. Last year alone, a total of 835 U.S. companies were penalized for illegally employing more than 3,800 children, including Hyundai, McDonald's and Dunkin' Donuts. But instead of countering this trend, more and more US states want to make it easier for companies to employ minors.   
That's because there is a shortage of workers in the U.S., especially in jobs that no one wants to do anymore. To "solve" the problem, in recent months more and more U.S. states such as Arkansas, Iowa, New Hampshire and New Jersey have passed laws favoring child labor. For example, the age limit for certain jobs is to be lowered further. Republicans in Iowa, for example, passed a law allowing teens as young as 14 to work late at night. Under the new legislation, teenagers will be allowed to work until 11 p.m. during the summer months, and their workdays can be extended from a maximum of four hours to up to six hours. In the process, they will be allowed to work in cold storage, laundries and assembly lines, which were previously prohibited. In Wisconsin, restaurants will allow teens as young as 14 to serve alcohol that they are not allowed to consume until they are 21. Similar efforts are underway in other states such as Minnesota. There, minors would be allowed to work in construction or slaughterhouses, where there is currently a labor shortage. 
Supporters, including Governor Kim Reynolds, see the law as a way to provide valuable work experience for young people. Critics, however, worry that the law will facilitate child labor, as many families in America rely on their children's income for more than just extra income or work experience. 
#childlabor #America #ModernSlavery #Children'sRights #AgainstHumanTrafficking #GegenMenschenHandel #EndExploitation #EndTrafficking #HopeForTheFuture #Austria