Thousands of girls and boys are abused as soldiers, spies and forced labourers in armed conflicts around the world. Children suffer the most in wars and conflicts and are increasingly used for strategic warfare. Often abducted and used in forced labour, child soldiers are a particularly cruel form of human trafficking. 
"CHILD SOLDIERS"
Thousands of children are recruited and used in armed conflicts around the world.  Throughout history and in many cultures, children have been involved in military campaigns. For example, children were involved on all sides of World War I and World War II. According to UNICEF, between 2005 and 2020 more than 93,000 children were shown to have been recruited and used by parties involved in conflicts, although the actual number is likely much higher.
Often referred to as "child soldiers", these minors are exposed to extensive forms of exploitation and abuse, often including human rights violations and human trafficking. Children may be trained and used for combat, take on support roles such as porters or messengers, or they may be used for tactical advantage as human shields or for political advantage in propaganda. However, many children, especially girls, are also subjected to gender-based violence and forced prostitution.
These children become part of an armed group or militia for a variety of reasons. Some are abducted, threatened, coerced or manipulated by war or terrorist groups. Others are driven by poverty and forced to earn an income for their families. Still, some children band together for survival or to protect their communities and families. Regardless of their involvement, the recruitment and use of children by armed groups is a grave violation of children's rights and international humanitarian law.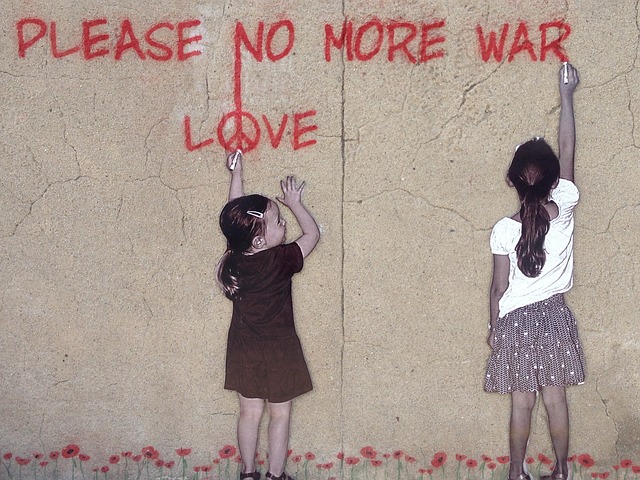 DEFINITION UNDER INTERNATIONAL LAW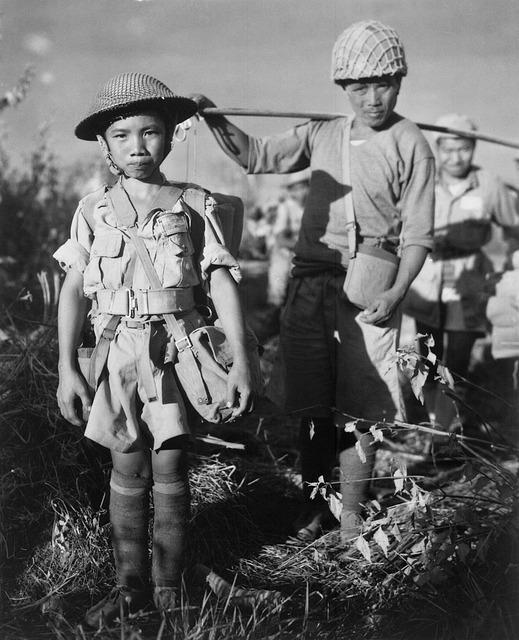 The legal regulation and definitions of child soldiers can be found in the 1st and 2nd Additional Protocols to the Geneva Conventions, the UN Convention on the Rights of the Child and the Additional Protocol to the Convention on the Rights of the Child, as well as the Cape Town Principles and ILO Convention 182. They differ essentially in the different age definitions used to draw the line between child and adult status. The minimum standard, which is binding under international law, prohibits children under the age of 15 from being assigned to armed forces or armed groups. Thus, the use of children under the age of 15 is now considered a war crime, which can be brought before the International Criminal Court. For the daily work of aid organisations, politicians and scientists, the definitions of the Cape Town Principles, adopted in 1997 for Africa, are more suitable. They are more comprehensive and are recognised worldwide as they define child soldiers as persons under the age of 18 who are recruited or used by armed forces or armed groups, in whatever capacity or role. This includes children who have been used as fighters, cooks, porters, messengers, spies, or for sexual purposes. 
USE OF CHILD SOLDIERS
The majority of child soldiers are used for strategic and military purposes: Laying bombs, digging trenches, raiding villages, killing enemy forces, etc…. In fact, one would not suspect a young child of being a spy for rebels or suicide bombers. There is often a lack of awareness of such covert threats, especially when Western forces intervene in African or Middle Eastern countries. For example, armed forces may die under the bullets or bombs of child soldiers.
As Daxhelet and Brunet explain, "these little soldiers, whom we call child soldiers, are perfect fighters who display an excessive level of aggression." They go on to describe the recruitment and daily lives of child soldiers as follows: "As a military initiation, child soldiers are forced to raid villages (sometimes their own), rape, torture and kill under death threats by warlords. They then voluntarily repeat these acts almost daily in their new lives as soldiers." They go through a process known as "war socialization." It is a culture of violence that takes hold as new values are imposed. These child soldiers are both executioners and victims.
THE NUMBERS TODAY AND CONSEQUENCES OF ABUSE
The UN has most recently identified 14 countries where children are being used extensively as soldiers. These countries are currently Afghanistan, Colombia, The Central African Republic, The Democratic Republic of Congo, Iraq, Mali, Myanmar, Nigeria, The Philippines, Somalia, South Sudan, Sudan, Syria and Yemen. When children live among armed groups, they experience unacceptable forms of violence. They may be forced to do dangerous work or participate in combat – with great risk of injury and death. They may also be forced to participate in torture and killings. Sometimes militias also deprive children of food or expose them to drug abuse, with significant consequences for their physical and mental health. These experiences place a significant strain on children's relationships with their families and communities.
Whether children are readmitted to society depends on a number of factors, including the reasons for their recruitment. Some children who seek reintegration are viewed with suspicion or rejected outright, while others have difficulty integrating. Mental health issues can make it difficult for children to come to terms with their experiences. In addition, families and communities may be struggling with their own challenges and traumas from the conflict, and may have difficulty understanding or accepting returning children. Communities need support to care for their returning children – as do the thousands of boys and girls who leave the armed forces each year to build new futures.
Translated by Emily Schiffer
#conflict #children #childsoldiers #war #againsthumantrafficking #gegenmenschenhandel #endexploitation #endtrafficking #hopeforthefuture #österreich