At the time of writing, very few countries had taken the step of banning prostitution entirely, and penalising anyone who pays for sex. Under the "Nordic Model", the ban on buying sex states that people involved in prostitution are not committing a criminal act, and they are provided with support by the state in their efforts to escape the industry. The focus is also on information and education. In this way, the intention is to achieve a rethink in society as a whole – thereby creating the basis for future generations to fundamentally reject the concept of buying sex.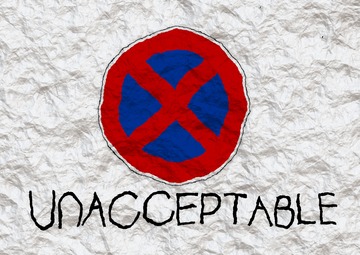 WHAT IS THE NORDIC MODEL?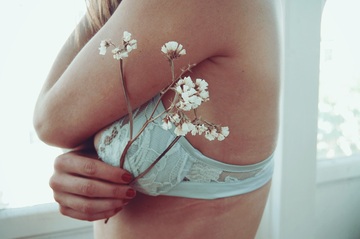 The term "Nordic Model" as it relates to prostitution is named after the example , the first country to introduce a ban on buying sex, back in 1999. It is sometimes also described as the "Equal Opportunity" or "Four Pillars" Model. The special thing about this model is that rather than the people providing the sexual services being punished, those who use those services are penalised instead.
It is also described as the Four Pillars Model because it is characterised by the following four measures: the criminalisation of all forms of prostitution, the fact that providers are not punished, the provision of offers of support in escaping prostitution, and the information and education of the wider population. The overarching aim is to achieve a lasting reduction in demand for sexual services.
HOW DID THE MODEL COME ABOUT?
Given the seemingly radical nature of such a ban for society, this was not a decision the Swedish legislators arrived at lightly. Comprehensive surveys were carried out beforehand, looking into the issue of buying sex. Although there were partial disagreements between the research groups regarding the results, one common factor did emerge: the majority of people (mostly women) working in prostitution suffer as a result of their activity. Almost everyone working in bordellos or on the street had suffered child abuse, human trafficking or other forms of violence in their past.
To begin with, there was considerable resistance to the idea that clients should be penalised, while the prostitutes themselves should not. Sweden launched a wide-ranging information campaign regarding the consequences of buying sex for those affected, as a result of which the percentage of men visiting a bordello fell significantly after a while. The message of the campaign was this: selling one's body is wrong, causes suffering, and should therefore be classified as a crime. Although the Nordic Model doesn't state that all people working in prostitution are victims of violence and human trafficking, it does seek to ban all forms of business based around the buying or selling of sex.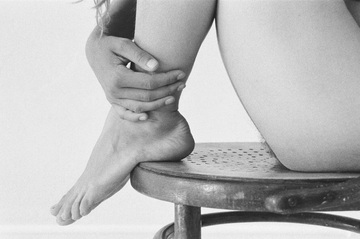 The aim here is not to achieve some kind of high moral or even religious ideals, but a lasting shift in the thinking surrounding the idea of sex as an industry. Prostitution does real damage to those affected, and its existence is an enormous brake on equal opportunities for women. As long as a woman's body continues to be a "good" to be bought and sold, the women doing so can never be considered equal to their clients.
WHICH COUNTRIES HAVE INTRODUCED THE NORDIC MODEL?
The Swedish example was followed in 2009 by its neighbour Norway and the Scandinavian island of Iceland. Feminist legal norms are no coincidence in Iceland; the Icelandic government is majority-female and led by a female prime minister, 40% of whose cabinet are women. Canada became the first non-European country to introduce a ban on buying sex when it did so as part of its "Protection of Communities and Exploited Persons" ruling. In Northern Ireland, a correspondent law was introduced in 2015, followed by France in 2016. The French Constitutional Court proclaimed that prostitution is violence against women. Prostitution has been illegal in Ireland since 2017, and in Israel since 2018.
In Finland, Denmark, the United Kingdom and Spain, a ban on buying sex was (initially) rejected following a parliamentary debate. Although there are proponents of a ban on buying sex everywhere, of course, there are also opponents and critics of such a ban. We currently find ourselves in a period of transformation, but one that's making slow progress. Feminist organisations such as "Nordic Model Now!" in Great Britain or the German "Bündnis Nordisches Modell", which brings together 45 associations, networks and initiatives, are working tirelessly for the abolition of prostitution in their country.
WHICH ACCOMPANYING MEASURES HAVE BEEN IMPLEMENTED?
The political role in this process is to ensure that a ban on buying sex is backed up by appropriate measures. For example, it ensures the population is informed as to the reality for women in the sex industry. This is useful, because it makes it possible to reach the younger generation, particularly in schools. In addition to this, meaningful offers of help are needed for those wishing to escape prostitution.
In Canada, for example, there is the "Exit Doors Here" project. Through this four-stage programme, those affected are provided with support as they seek to build a life after prostitution. At its heart, the "Critical Time Intervention" is based around advice and social work, cognitive behavioural therapy, procurement of services, skills training and self-help groups. These are guaranteed, subject to the condition that sexual services are no longer being provided.
One married couple in Israel had a special idea. Although the Nordic Model has been introduced in their country, many remain unable to find a way out of prostitution. After the couple had interviewed many of those affected, they discovered that most would get out of the industry immediately if they thought they had a genuine prospect of getting another job. Without support, however, they would have no good means of breaking into the job market with their CV. Based on this knowledge, the couple decided to found a fashion label, "Kitepride" , recycling discarded kites and wetsuits and using them to create hip rucksacks and bags. Like Hope for the Future, Kitepride offers the perfect support for those wishing to finally turn their back on prostitution, and who are motivated to learn a new trade, namely sewing.
Anyone visiting a prostitute in France is liable to prosecution, and required to complete a  workshop as part of their fine. The manager of one such workshop, Monsieur Roques, explains in an interview that many clients were not even aware of the suffering of the women they visited – or would not admit to being so, at least. When he confronts them with the facts, however – that a prostitute entertains an average of 30 clients a day, for example, rising to 80 in extreme cases, the age of entering the industry is just 14, and the suicide rate amongst prostitutes is twelve times higher than in the remaining population – they begin to reflect upon their actions. The men in his seminar, he says, rely on a vast array of explanations and excuses as to why they would use the services of a prostitute. Because not all, but many of the clients also suffered from psychological problems and fears, Roques also refers to the possibility of psychotherapy during the workshop.
Accompanying measures are essential for the Nordic Model to succeed. Responsibility for what should actually be a job for the state is often taken by NGOs such as Hope for the Future. That's why organisations such as this are so important for people desperately seeking a way to escape prostitution.
Translation by Tim Martinz-Lywood, European Exchange Ltd.
www.european-exchange.co.uk
#NordischesModell #Sexkaufverbot #Prostitution #Begleitmaßnahmen #AgainstHumanTrafficking #GegenMenschenhandel #EndExploitation #EndTrafficking #HopeForTheFuture #Österreich