Austrians are getting older and older and at home care is becoming more attractive to more and more Austrians. The current situation with lockdowns and quarantine regulations mean extra burden and isolation. A 24 hour carer is often brought by families to provide some help. However, in addition to care work this person is often required to be in charge of ironing, cleaning, and dispensing medications. In addition to this they should also be a social point of contact and a receptacle for a person's feelings – positive and negative. But what happens when the chemistry between the carer and their client does not work? What happens if there is a language barrier that makes working together difficult for both parties? Those that often suffer in these situations are the carers themselves, and in Europe these carers are often women from Eastern Europe. These women are often doing this work due to lack of opportunity at home, and increasingly due to dependence on dubious recruitment agencies, shady agents and sometimes the financial situation of their family.
SITUATION IN AUSTRIA
Nursing staff, checkout operators and delivery personnel are especially now, during COVID, are often reaching their breaking points. These are the much applauded heroes of the recent crisis that are working for often miserable wages. Essential workers are often exposed to unstable working conditions and are currently confronted with a rising level of unemployment, but they are bravely pushing through and filling shelves, working the wards and fighting their way through rush hour for us. A further compilation for home carers has been the increasing demand for COVID compliant care. In our aging society and during the pandemic more and more people were staying within the shelter of their home- safe from the virus, but isolated. This means that these people seeking security often look to home care, from abroad to alleviate the issue. In Austria there are approximately 900 agencies that connect the ~60,000 carers to clients. They are all covered by social security in Austria and their working conditions are mostly set by agencies and employers.
RISK FROM AGENCY PLACEMENT
Despite the Austrian recruitment and placement system being admired by people in Germany and Switzerland, it is the agencies that are often not up to the challenge of finding the right fit between the families and their careers. If mediation is required, they are often not up to the task. The resulting discontent with carers and those being cared for is often taken out on the carer, which if they did not have a dire employment situation in their home countries, would not have come. "Agencies can give serious protection where households exhibit exploitative behaviour, but there are those that are themselves exploiters" says the Johannes-Kepler-Universität Linz sociologist Brigitte Aulenbacher.
UNDER THE SAME ROOF
Often the key issue with 24hr care is that both parties, for logistical or financial reasons, are living in the same household. In addition to this the carers are often commuting back and forth between countries. So, due to the lack of opportunities at home, they are living together with those they are caring for for weeks on end and associated with this are available around the clock. "Living at the place of work, integrating smoothly into the intimacy of the rules of the house and being stressed at the same time, acts counter to good working conditions" says sociologist Aulenbacher. "We sleep where the elderly sleep, we eat where they eat. We prepare food, tidy up, clean, wash, iron, change diapers, administer medication, go for a walk with them and talk to them. There is no escape," said one Bulgarian carer who went to court to contest her 30 hour contract that required her to be available 24/7. It goes without saying that her wages were, of course, low.
LEGALISED BUSINESS WITH GAPS
Those carers that are affected are represented by the business body of Austria and are members of the social security system (access to healthcare and pension plans). At least they should be. In Switzerland the household needs to employ the carer themselves. In Germany, as in Austria, the carers are formally self-employed and in the best case insured in their home country. The sector of forign carers was unregulated until 2006. This meant that the sector was rife for exploitation from families of those being cared for. From time to time charges were brought against the unregistered carers but this was infrequent. When it became public that the mother in law of the chancellor of the time was being cared for by a Slovak carer, the passive politics could no longer be maintained and a public debate ensued. The consequence of this was the legalisation of the 24 hour care model. This includes normal rights such as minimum wages, paid vacation, pension plan, unemployment insurance and regulated work hours.
THE REALITY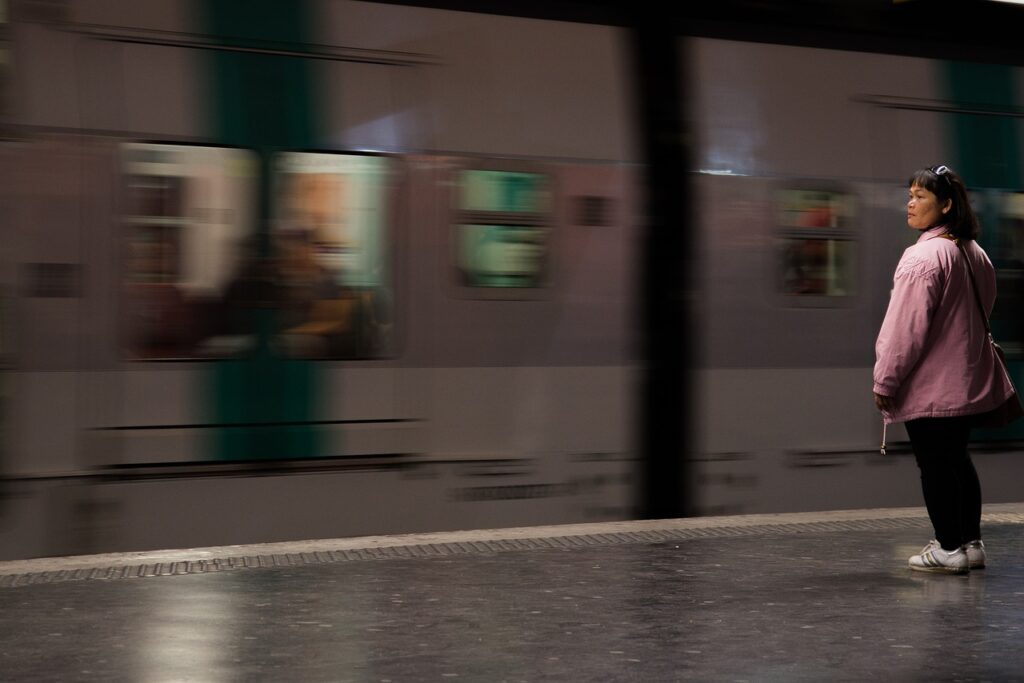 But how does the implementation of these social security safety nets look in reality? Many of the carers arrive in Austria with limited knowledge of the language and are brought in by sometimes shady agents. As they are officially self employed they need to be registered with the business administration of the relevant municipality and because they barely speak German this is usually done by the agent or employer. Whether or not this is done in all cases is near impossible to verify. Often there is no registration at all or if there is, it is usually below the local minimum amount of 537.78 Euro per month. Without this registration the carers can be stuck working 7 days a week with no right to vacation, minimum wage and will usually be working beyond that for which they are paid.
HOW CAN WE IMPROVE THE SITUATION?
Situation where two strangers from different cultures are living together definitely leaves the situation with a high potential for conflict. But how can we escape this dilemma? How can we meet the demand for care and minimise the risk of exploitation and isolation? Dr. Aulenbacher sees potential in more mobile care service providers, more care personnel in municipalities and more adequately resourced supported living facilities with well trained staff close to people's homes.