The unconscionable scandal surrounding Ghislaine Maxwell and Jeffrey Epstein is currently doing the rounds again, as the official sentence has been announced. The former socialite was eventually given twenty years for trafficking minors for purposes of abuse, or "grooming". But was this judgement too lenient? And what does the accused herself have to say about her atrocities? A shock for the British royal family – and for people around the world, looking on in disbelief.
THE DARK SIDE OF GHISLAINE MAXWELL
A well-heeled and refined woman from a wealthy family. Once upon a time, you might well have been forgiver for thinking this of Ghislaine Maxwell. But appearances can be deceptive. She has turned out to be an accomplice in developing a ring dedicated to the sexual abuse of young girls. For decades, she would seek out under-age girls for multimillionaire Jeffrey Epstein, so he could subsequently abuse them. She even took part in some of the sexual assaults herself. Maxwell looked for young girls from poor families, luring them in with payments for massages and the promise of a better life. Her role was to create trust amongst the girls, so they would have no idea of the terrible fate actually awaiting them at Epstein's hands. The principal offender, Jeffrey Epstein, a close confidant of such heavyweights as Bill Clinton and Donald Trump, avoided punishment when he committed suicide in prison in 2019. The sentence handed down was based in large part on statements by female and male witnesses. Now, numerous traumatised women are awaiting justice, hoping to finally come to terms with their past.
BOTH VICTIM AND OFFENDER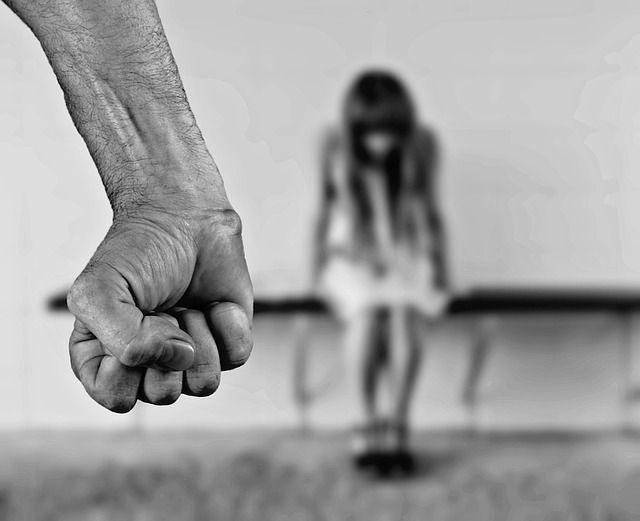 Maxwell asked for a lighter sentence of less than 20 years, claiming she deeply regretted ever having known Epstein. In the early days of the relationship, she had been his lover, before becoming his close friend and companion over the years. Her lawyers portrayed Maxwell's "traumatic childhood with a dominating, narcissistic and demanding father" as having made her particularly vulnerable to a man such as Epstein. What many do not know is that in the past, Maxwell herself was a victim of traumas. In that sense, one could indeed say she is both victim and offender in this case. It's actually not unusual for victims of such crimes to later become offenders themselves. This is a psychological phenomenon. A cycle that never ends. That's why it's so important to seek psychological or therapeutic help in cases such as these. Trauma therapy is proving to be helpful, and relieves the suffering of people impacted enormously. 
CONSEQUENCES OF HER ATROCITIES
Despite this background to the case, Maxwell was found guilty, and will now go to prison for 20 years. The District Attorney had actually wanted her to receive a punishment of well over 30 years, while her defence was seeking less than five years. The witness statements painted a gruesome picture of a network created to abuse hundreds of women and girls. In an effort to gain an insight into Epstein and Maxwell's system, a special four-part documentary, "Ghislaine Maxwell – Partner in Crime" was even made. This can be seen on Sky. 
THE SEARCH FOR JUSTICE
The victims of the scandal want just once thing: justice. Many of them continue to this day to suffer terribly from the consequences of their past. Nightmares, depression, suicidal thoughts and feelings of guilt are just some of the after-effects they have to struggle with constantly. Some of them even took their own lives after the experience, or attempted unsuccessfully to do so. One former victim, Virginia Giuffre, says that "Maxwell is the real monster", since it was always her job to seek out and groom the vulnerable girls. Giuffre was sexually abused by both Maxwell and Epstein for two years, from the age of 16 onwards. Including, as a 17-year-old in 2001, by Prince Andrew. According to her, she was treated as no more than a sexual plaything, being passed around the wealthy circles to be abused. She eventually managed to gain her freedom at the age of 19, when she flew to Thailand to attend a massage course, where she became involved with an Australian, and the terrible truth began to come out.
Prince Andrew and the plaintiff Giuffre only reached a settlement in February 2022. He had paid the equivalent of around 14 million euros to evade trial. Giuffre is said to have donated the money to an organisation she had since founded to help victims of abuse, as well as keeping a part of it herself.
The truth is, however, that no punishment can ever excuse what Ghislaine Maxwell did to these young women. The wounds in those impacted clearly remain very, very deep, which is why they need support to start a normal life again. Although care organisations play a part in doing this, it is more important still for us to remain mindful at all times of such situations, continue to offer a helping hand to those affected, and never allow ourselves to become victims ourselves.
#sexuellermissbrauch #Ghislainemaxwell #Opfer #JeffreyEpstein #Skandal #Menschenhandel #Gerichtsurteil #againsthumantrafficking #gegenmenschenhandel #endexploitation #endtrafficking #hopeforthefuture
Translation by Tim Martinz-Lywood, European Exchange Ltd.
www.european-exchange.co.uk