FIND A WAY OUT

Offers for those affected
Help with getting started
HOPE FOR THE FUTURE offers people who want to step out of prostitution and victims of human trafficking the active possibility of an occupational new beginning, developing steps on that way together with them.
Starting a new job career is always a challenge. It is especially challenging for people who apply for jobs or trainings in a foreign country which requires to speak a language they are not fully fluent in.
It was always clear to us that good German skills would be key to successfully integrate the HOPE FOR THE FUTURE trainees into the local Austrian job market later on.
German-classes – at differentiated skill levels – are, therefore, an integral part of our training program.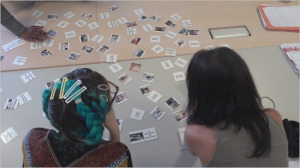 No prior German language skills required. The class focuses on basic vocabulary and grammar – strongly working with visuals, as communication in English as workaround and lingua franca to explain German language concepts is not a given. Final target is to reach A1 and A2 skill level..
This class, held in small groups, focuses on improving German language skills, targeting B1/B2 or C1 skill level. Many occupational trainings in Austria require achievement of B2 level as pre-condition. This step is, therefore, key for many of our trainees to progress in their training journey to get equipped for the jobs they strive for.
Applying German skills is, of course, happening beyond the German classes. In addition, the daily communication in context of the sewing workshops provides an opportunity to test and improve newly acquired language skills.
Some of our German classes are currently being held by volunteers. We are, therefore, always grateful for any new language trainer who wants to join our trainer team.
Mastering the basics of word processing is essential for both, daily communication but also for applications for trainings and jobs in the modern working environment.
How do I write a letter or a reply to an email in an appropriate manner? How do I respond to official correspondence? How do I prepare a professional cover letter and CV/resume? Which types of text are suitable for which occasion? How can I format text in a suitable way?
All of these topics are covered in our word processing workshops.
These workshops have been taking place occasionally since 2017 in addition to the sewing workshops. If demand increases, we would also like to offer these courses more regularly as part of the training program offered by Hope for the Future.
We are only able to offer this training content because we gratefully received donations of laptops. We are still looking for additional equipment and would welcome donations of laptops and/or accessories (mouse, keyboard, etc.). We would also welcome additional support from volunteers in this area and look forward to hearing from you if you feel you might be able to help.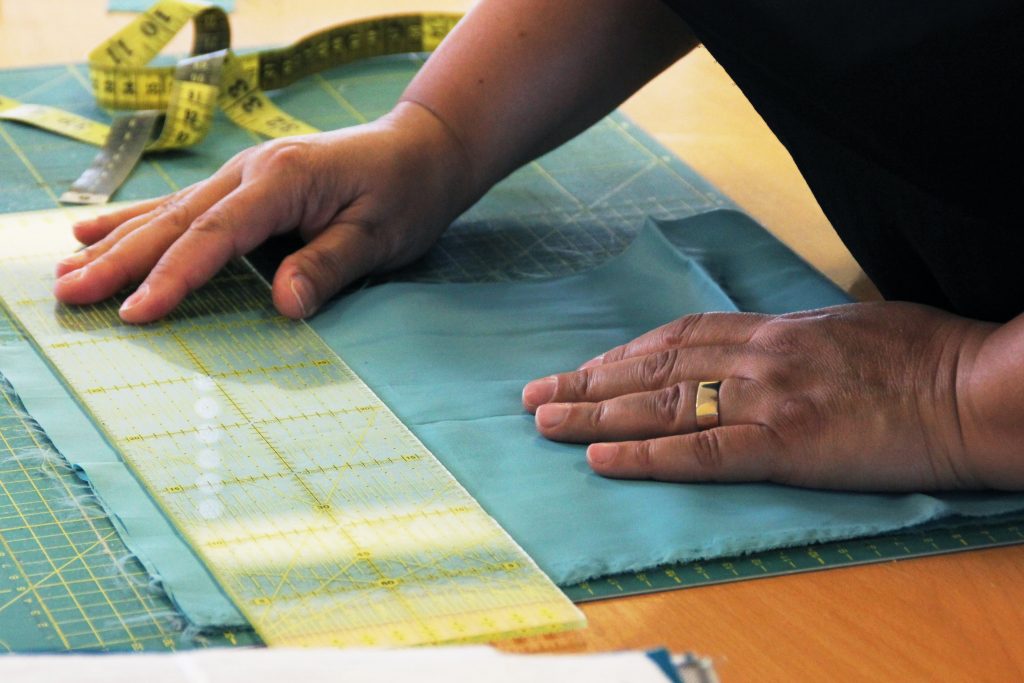 All products in our range have been lovingly designed and made as part of our sewing workshops.
It's nice to see how proud our trainees are of their work.

With the purchase of these products you support the work of HOPE FOR THE FUTURE.
As a company, if you need a larger amount of sewing products  (backpacks, bags etc.), feel free to contact us – optionally with your logo:
Our vision is that some of our trainees will work in the  sewing sector on a permanent basis and can be employed by the association or a business that is yet to be founded.