Austrian legislation is supposed to create framework conditions allowing sex workers to perform their profession "safely". We took a look at the different legislation in place across the regions, from the Vice Squad Law in Vorarlberg through to Upper Austria's Sexual Services Law, and highlighted the commonalities and differences between them. 
To find out exactly what these are, read on below…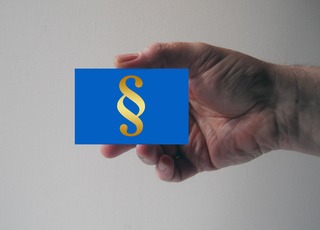 PROSTITUTION IS LEGAL
Prostitution is an especially precarious form of work. Despite this, selling sex in Austria is legal, within a defined legal framework.
A ban on offering sex for commercial ends, such as that in place in Sweden, has not been seriously up for debate to date, since the Austrian Expert Commission on the Issue of Prostitution, which was created in 2009, spoke out vehemently against such a ban.
The Office of the Federal Chancellor has the following to say on the issue of prostitution: "In light of the existing particular risks of this area of work, it is important – alongside all other efforts – that alternative income opportunities are also created enabling a change of profession providing an income at any time." This is far from the reality, unfortunately – most sex workers in Austria working in a brothel are there involuntarily, and are unable to access any feasible means of escaping the industry.
FEDERAL AND REGIONAL COMPETENCES
Prostitution is legal in our country, then, but is also regulated. What is permitted and what is not is covered by legislation at both the regional and federal levels. That means there are certain cross-regional laws, but the regions also have plenty of scope to act.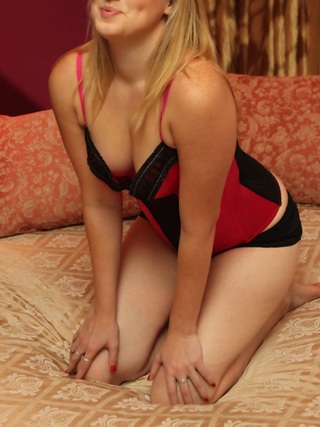 Throughout Austria, female sex workers are considered to be self-employed, and their tax regulations are covered by federal competences. As well as this, they are obligated by law to subject themselves to an examination to check for the presence of sexually transmitted diseases every 6 weeks. Once examined, the sex workers are given a stamp in their health pass, popularly referred to within the groups affected as a "Deckel", confirming they have attended one of these doctor's visits. A ban on advertising "unsafe sexual practices" also applies throughout the country.
The federal regions decide the "Who", "When" and "Where". In some of the regions, the age of majority is sufficient for someone to open a brothel, while in others, they have to be older (in Vorarlberg, for example, the age is 24). Prospective brothel owners are required to undergo a detailed approval process almost everywhere; in Burgenland and Lower Austria, registration of the planned company is sufficient. Home-based prostitution is forbidden in all Austria's federal regions, while home visits are permissible, under certain circumstances, in some regions. The age of consent, that is the required minimum age of a sex worker and a client, also varies from region to region.
In the next section, we look in detail at what the respective regions have in common, and how they differ.
VIENNA IS DIFFERENT – AND THAT INCLUDES PROSTITUTION
VIENNA
Street prostitution is basically permissible in the capital. It is not permitted, however, in residential areas, at stopping-off points for public transport, or nearby cemeteries and allotments. If local residents do feel harassed by the presence of prostitution, they can also apply for restrictions on the time and place where it is allowed. The minimum age for the "consumption" and practice of prostitution in Vienna is 18.
SALZBURG
In its 2009 Prostitution Law, Salzburg decreed that obviously pregnant people are not allowed to perform sex work. An opening of a brothel is not approved if one or more of the following public buildings are located within an area of 300 metres: schools, kindergartens, children's playgrounds, sports facilities, churches, official buildings, barracks and hospitals. With the exception of Vienna and Tyrol, all the regions stipulate that public buildings and spaces such as these should be protected. In the region of Salzburg, the brothel owner is responsible for ensuring that people working there observe statutory provisions such as paying their taxes. Home visits are forbidden in Salzburg.
BURGENLAND
As in Salzburg, a brothel is not allowed to be located within immediate walking distance of schools, kindergartens and the like. As well as this, anyone offering sexual services there has to be registered with the local council. Home visits are allowed, but only if there are no children or young people living in the household in question. Also, prostitutes are not allowed to be accepted by care homes or old people's homes.
LOWER AUSTRIA
Lower Austria's prostitution law is very similar to that used in Salzburg, and home visits are permitted, subject to conditions similar to those in Burgenland.
UPPER AUSTRIA
The most notable thing about prostitution law in Upper Austria is its progressive nature. The "Sexual Services Law" also contains a special section explaining the requirements for peep shows.
CARINTHIA
In this region, only Austrian citizens, or people with equivalent status, are allowed to manage a brothel.
STYRIA
While there are 29 approved brothels in Graz, the district of Liezen, by contrast, has just one so-called "officially approved brothel-like facility" responsible for providing sexual services. One special factor is that in Styria, only people who have completed their 19th year of age are permitted to practice or initiate prostitution. Styrian prostitution law also dates back to the year 1997, since when it has not been fundamentally reworked. Home visits are essentially permitted in Styria, on the condition that nobody who is  under-age lives in the accommodation. According to the police, home-based prostitution, which is also illegal in Styria, increased enormously during the Covid-19 pandemic.
TYROL
Prostitution is prohibited outside brothels in Tyrol, meaning home visits are not permitted either.
VORARLBERG
At one time, in the 1970s, this region had a thriving red light district, which was shaped by rivalries between pimps. This led to brutal turf wars, and even homicides. Things have changed in the intervening years, however, and today Vorarlberg is the region with the strictest prostitution laws. Prostitution law here is integrated into "Vice Squad Law", with the relevant section named "Sexual Offences for Commercial Ends". Although prostitution is not forbidden, there is not a single brothel in Vorarlberg. The reason for this is that approvals have to be granted by local councils – and these almost always find reasons why an opening should not be permitted. As a result, Vorarlberg's clients for sexual services flock to Au, a town in Switzerland located directly on the border. This small town of 4,000 people is home to two petrol stations – and five brothels.
UNIFIED LAWS OFFER BETTER CONTROL
Even though Austrian prostitution laws are designed to protect sex workers from exploitation, in reality their effects are too weak. The Human Trafficking Task Force insists that regulation of prostitution should become a federal competence in its entirety. The most frequent form of human trafficking in Austria is that of sexual exploitation. The fact that all nine federal regions have different laws results in inconsistent implementation, which "complicates steering and control of the market". Unified, legally secure working conditions for providers of sexual services are needed.
Currently, the setting-up of a specific, independent ombudsman's office is at least being discussed; this would make it possible for abuses to be registered at federal level (anonymously), most importantly by sex workers themselves.
Translation by Tim Martinz-Lywood, European Exchange Ltd.
www.european-exchange.co.uk
#sexwork #prostitution #federalregions #federallaws #regionallaws #regulations #againsthumantrafficking #gegenmenschenhandel #endexploitation #endtrafficking #hopeforthefuture #österreich