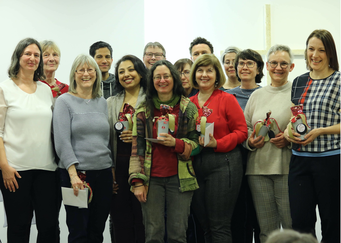 Andrea founded Hope for the Future with the vision of providing sustainable support to people in exploitative situations. What began as a heart project to her, has now grown into a team of approximately 25 people in quite different areas. In addition to a few part-time employees, volunteers make a considerable contribution to our success.
In this article, we will take you behind the scenes and introduce you to some of our volunteers. Perhaps one of the following areas appeal to you, and you would like to get involved.
SEWING TRAINING AS AN INTRODUCTION TO A STRUCTURED EVERYDAY LIFE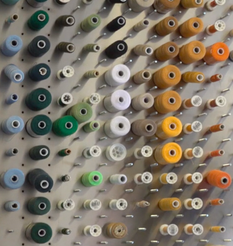 The foundation of Hope for the Future is, so to speak, the sewing training. Here we have various volunteers who support us on an hourly or daily basis. The project started with Ulla.
She has been accompanying us for many years now. In 2017, Malihe joined us and has been supporting Ulla in the sewing area. Malihe leads the sewing training and helps with the planning and implementation of new models such as backpacks.
At first, she volunteered three times a week. But thanks to a successful fundraising campaign, we were able to hire the trained fashion designer on a part-time basis. You can find a more detailed article on Malihe amongst our other blog articles.
SOCIAL WORK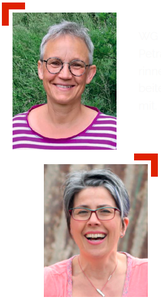 Another major component of our programme is social work. Trained specialists are competent contact people for our clients.
Elli and Petra are mainly involved with our project with the seminar hotel. Elli is a specialist social worker with a focus on psychosocial work. Petra is a nurse and works as a social worker on the basics of daily life with the clients.
Easing into a regular working day goes hand in hand with many changes and uncertainties. That is why the focus points lie on topics such as a healthy diet, leisure activities and finances.
GERMAN LANGUAGE COURSES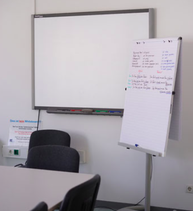 Another important component of Hope for the Future´s work consists of the German language courses. Various trained German teachers work with clients to develop the vocabulary they need in their everyday life. Some trainees are only just learning the Latin letters, while others can already speak some German.
Therefore, we are two groups at different language levels. We want to offer a varied, everyday language course with different exercises. As part of these courses, the clients design posters, play word memories games and, if necessary, communicate with pictures. Currently, we are urgently looking for more German trainers.
OTHER CRUCIAL BACKGROUND TASKS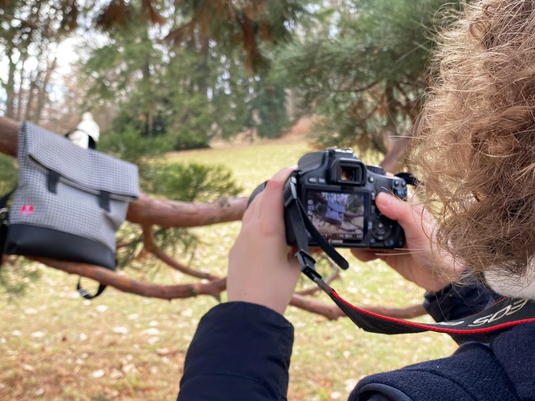 Have you ever wondered who creates and maintains our website, online shop, blog and social media posts? Even if it seems so effortless (which is definitely our goal), there is a lot of work behind all of it. We have a great team of committed creative (young) people who support us regularly or occasionally. One of them is Simone. She studies digital marketing and enjoys standing behind the camera. She photographs some of our sewing pieces for the online shop and likes to use family and friends as models. If you have scrolled through our shop or our Instagram feed, you will have definitely seen some of her photos.
And then there is me: Julia. Since the beginning of 2020, I have been actively helping with social media and the blogging. I am actually studying a technical degree in Germany. When my university exams were cancelled during the first lockdown, I wanted to put my time to good use and came to learn about Hope for the Future through a friend. I research various topics for Hope for the Future related to human trafficking, exploitation and (forced) prostitution. My research results are the basis for the blog articles. I only work from home, which means that you do not necessarily have to live in Vienna to support the association.
Is all this work and effort with social media even necessary? Oh yes, definitely! Of course, our work with the clients is prioritised over everything else and comes first. In addition to that, we also want to raise awareness for these sensitive topics which are sadly still not talked about enough in public. Although the topics of human trafficking and prostitution stand somewhat in contrast to the seemingly always positive and dazzling world of Instagram and co., it is still important to educate and reach as many people as possible. A strong public awareness of the suffering and misery can bring about change. As a non-profit organisation, we are also solely financed through donations and the proceeds from our handmade product sales. Therefore, carefully and beautifully staged product photos of the bags in our online shop and website are essential to catch people's attention.
The aforementioned volunteers are only a small, randomly selected part of our amazing team. The importance of our volunteers for the association is immense. We would not have overcome the corona crisis without the loving help and support of our volunteers. When trade fairs, sales stands, sewing training and German classes suddenly stopped, everyone stuck together and quickly found solutions.
GET ACTIVE!
Have you been thinking about volunteering for quite some time, but were not exactly sure how to go about it? Do you know how to sew, like to work with people or write interesting articles? Brilliant! Above all, we are currently looking for help with the language courses and sewing training. But there is always something to do in the other areas too. As you have surely read above, our volunteers are people with vastly different backgrounds and areas of responsibility. Every age is represented, from students to retirees. If you now feel like donating a small part of your time to support people in exploitative situations, then please message us! The best thing to do is to contact us directly via email: office@hopeforthefuture.at.
We look forward to hearing from you!
Translated by Sophie Kitchen