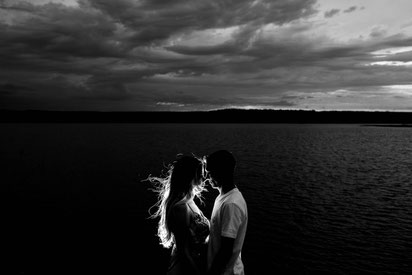 Ines, a student willing to migrate to other countries, was recruited by human traffickers to prostitute herself for them in Italy. She met a man who offered her a job in Italy as an assistant in a magic show. However, when she arrived in Italy, she quickly discovered that the man had deceived her about the job offer. Instead of being a magician's assistant, her job was to encourage men in a bar to drink. After a few weeks there was a police raid in the bar. As this was not exactly how she envisioned her life abroad, she grasped this opportunity to run away and travel through Italy with the money she had earned.
In a bar in Sardinia Ines met a man and fell in love. He seemed extremely interested and generous and took good care of her. However, it turned out that he was married and had a child. But he assured Ines that his wife would have no problem with their relationship. As Ines had run out of savings, he urged her to work for him.
Eventually this man became Ines' pimp, and she had to give him half of her income. Ines' feelings for him, the man's gifts, and the prospect of keeping half her income kept her going and was what made her stay with him. Later on, Ines also had to deal drugs. After a police raid the pimp was placed under house arrest and Ines was sent to prison for the drug offences. The pimp then completely broke off their relationship. She did not want to stay in Italy any longer; disappointed and hurt. At the time she did not know that she had become a victim of the so-called 'lover boy method'. A common strategy in organised human trafficking with the aim of primarily recruiting young women for forced prostitution.
INES LEFT FOR AUSTRIA, BUT EVEN HERE SHE FELL BACK INTO PROSTITUTION
Ines was able to come to Austria with the help of a friend. Since she knew nothing but prostitution, she started working in a nightclub. Only as a temporary solution she told herself. Sadly, prostitution is also widespread here in Austria and is a profitable business with people as 'products'. Ines' friend was herself in an exploitative relationship with a pimp. Ines had to pay the pimp €50 per day and give half of her income to the nightclub.
In Salzburg, Ines earned enough money to take care of herself and support her family. But she had not learned how to manage money properly. The manager of the club stole from the women at night and so Ines moved on to a club in Innsbruck, where many Italian tourists spent their evenings. Ines drank more and more alcohol until it became an addiction that would accompany her for a long time.
INES IS HOPING FOR A BETTER LIFE IN VIENNA, BUT ESCAPING HER EXPLOITATIVE LIFE WAS DIFFICULT AND VIOLENT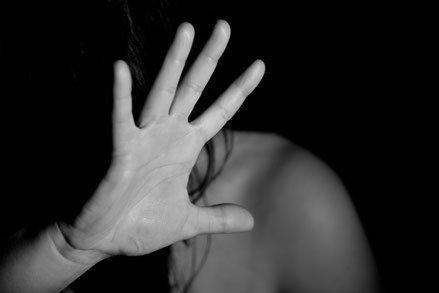 A friend introduced Ines to a man, a doctor, who offered to help and let Ines live in his house. She stopped working in prostitution for a few years and hoped for a better life. The doctor had sex with her and at first, she found him to be very loving, but over time he began demanding unusual sexual practices from her.
Ines numbed herself with alcohol and drugs to please the wishes of the man who let her stay with him. The man who manipulated Ines from the beginning began to abuse her mentally and physically until he finally threw her out.
Ines was thereby forced to start working in prostitution again and the health problems from her alcohol addiction got worse. She was still in contact with the doctor she had stayed with, and he persuaded her to come back. He kept beating her up and throwing her out again and again. At the health department a social worker told Ines about SOPHIE, a counselling facility for women who are or were active in prostitution, run by the NGO Volkshilfe Wien. Ines accepted the offer and went to the consultation.
The counselling centre connected Ines with SOLWODI, an organisation that provides counselling services and shelter for women affected by human trafficking, forced prostitution, violence and exploitation. Ines got a place in the shelter and decided to get treated for alcohol addiction.
WITH THE APPROPRIATE SUPPORT, INES CREATED A NEW PERSPECTIVE FOR HERSELF AND MANAGED TO ESCAPE HER LIFE IN PROSTITUTION
During her stay at the shelter, Ines decided to come to terms with her old life and started a trainee programme at HOPE FOR THE FUTURE in 2019. In the workshop programme, she was able to prepare for a new professional future. She learned how to sew and was able to imagine a better life for herself in dignity, in which she does not have to endure sexual exploitation. She has successfully completed the programme and is currently working as a cleaner.
She now lives in her own apartment. Ines took advantage of the support services offered and found her hope for a new perspective. She has made her way into a non-violent, self-determined life.
Ines' story is one of many. By deception, she was hired as a student in Hungary to work abroad as a prostitute. She was recruited by seduction and manipulated about the job offer. She has been repeatedly entangled in emotionally and financially dependent relationships with pimps. She has been the victim of deception, fraud, emotional and physical abuse, violence and sexual exploitation.
Human trafficking and exploitation do not only affect women and also occur in areas other than prostitution. In Austria, however, 70% of the cases involve sexual exploitation of women. You can support HOPE FOR THE FUTURE in our attempt to help even more people by providing opportunities for them to find a new perspective for a non-violent and self-determined life. You can also support individuals like Ines, for example, by donating to our crowdfunding campaign or by purchasing a beautifully handcrafted backpack in our online shop.
Translated by Sophie Kitchen