Thousands of under-age refugees disappear every year in Austria alone. Despite the fact that the problem has been understood for many years now, not a great deal seems to be changing. We take stock of the situation.
THE CASE OF AMINA DIALLO
When a child born and raised in Austria disappears, and its parents submit a missing-persons form to the police, it is usual for the media to report on the case as well. When a child disappears who comes to Austria to escape unbearable living conditions, however, and has neither parents nor legal guardians here, then media reporting of the situation is more likely to be strictly limited. It would certainly be troubling to highlight the fact that large numbers of refugee children regularly disappear in Austria, that this seems to be happening systematically, and that many of these cases could have been avoided. One such case is that of Amina Diallo, which News magazine reported here.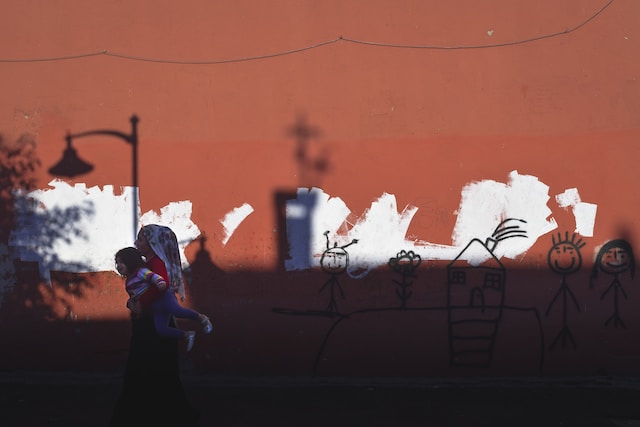 Amina came to Austria from Guinea with her brother in 2015. In an effort to achieve better living conditions, they paid for a highly dangerous journey, which initially ended at Traiskirchen reception centre. Amina's brother Ibrahim was able to work as an assistant cook there, while she initially required medical help. After a few weeks, Amina disappeared without trace from the centre. Ibrahim went to the police, and got help from Andrea Holz-Dahrenstaedt, a lawyer at the legal centre for children and young people (Kinder-und Jugendanwaltschaft) in Salzburg. Despite such efforts, however, nothing more has been heard or seen of Amina since.
YOUNG PEOPLE OFTEN LEFT ALONE
Many children and young people seeking asylum in Austria without adult relatives are disappearing without trace. One important reason for this is that the children have no right of accommodation on site, at the initial reception centre in Traiskirchen, for example. As a result, they are focussed purely on information in their peer group, and can easily be influenced by strangers. Those at Traiskirchen are free to move around while there, leading to a situation whereby criminals, too, can hang around the centre, meeting and influencing children – or even taking them away with them. Young Afghans are the worst-affected, but many children from other areas where living conditions are hard also disappear every year.
AMNESTY INTERNATIONAL DEMANDS CARE MEETING CHILDREN'S NEEDS
Although rapid accommodation for unaccompanied refugee children was decided upon in the current governmental programme, implementation is still ongoing. The funds provided by the federal government are too low. As a result, the federal provinces are refusing to accept responsibility for the children, and are not providing sufficient living quarters. Amnesty International is demanding that the Austrian Interior Ministry provide the financial resources necessary to care for children from Day 1 onwards. This means that in many cases, fates such as that of Amina Diallo and her brother Ibrahim, who undoubtedly imagined their wish for a better life in Europe would be a very different experience than what has happened to Amina since her disappearance without trace in 2016. 
Translated by Tim Lywood
#Menschenhandel #Fluchtwaisen #Freiheit #Europa #Kriminalität #Flüchtlinge #Kinder #AgainstHumanTrafficking #GegenMenschenhandel #EndExploitation #EndTrafficking #HopeForTheFuture #Österreich