TRAINING HAS STARTED
For three months now, HOPE FOR THE FUTURE has been offering diverse workshops as preparation for the job market. We are currently working with five women, all of them highly motivated to go down a new occupational path and to learn something new!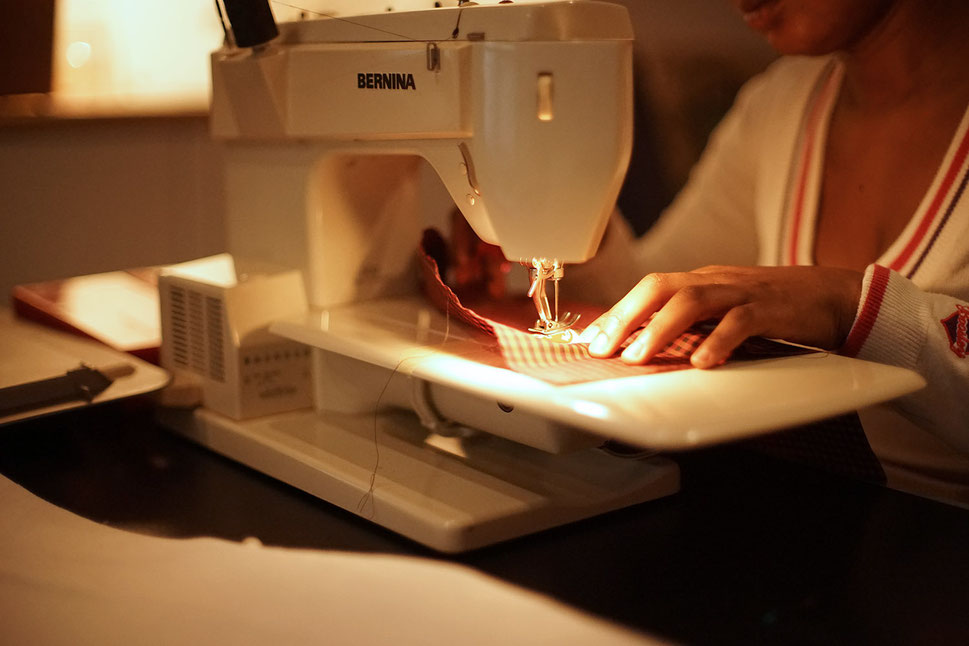 Every beginning is exciting. Step by step, our trainees are learning ever more challenging work pieces. In the meantime, besides pretty neckerchiefs and scarves, they have also completed fashionable bags with complex designs. Each piece is unique and emphasizes in an individual way the type of its future owner.
The making of the necklaces, bracelets, and earrings allow our trainees to discover a totally new side of their creative talents. The cooperative, but also very concentrated, focused work requires total attention, which can be seen in the end result.
At the moment, these products are obtainable within the framework of our color consultations. We work also very intensively on the preparation of an online shop. This means that you will so be able to order our products online as well.